Discussions about education tend to focus on those who do the teaching. Let's not ignore, however, the abundant opportunities for improvement possible at the point of learning. Amy and Mike invited educator Patrice Bain to explain the importance of feedback-driven metacognition.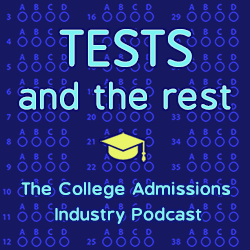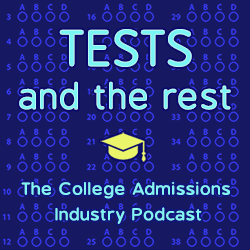 What are five things you will learn in this episode?
Why doesn't study time always equate to commensurate learning?
How can we discriminate between what we know and what we still need to learn?
How are retrieval, spacing, and metacognition connected?
Who is ultimately responsible for learning outcomes?
How can teachers and learners both harness feedback-driven metacognition?
MEET OUR GUEST
Patrice M. Bain, Ed.S., is a veteran K–12 educator, speaker and author. As a finalist for Illinois Teacher of the Year and a Fulbright Scholar in Russia, she has been featured in national and international podcasts, webinars, presentations and popular press, including NOVA and Scientific American. In addition to Powerful Teaching: Unleash the Science of Learning, she also co-authored an essential practice guide for educators, Organizing Instruction and Study to Improve Student Learning, in collaboration with the Institute of Education Sciences (IES).
Bain's latest book, A Parent's Guide to Powerful Teaching, reinforces the "Teaching Triangle" of student, parent, and teacher collaboration. Patrice was one of two U.S. teachers on the working task group: Neuromyths vs. Neurotruths, sponsored by (IES) and the National Commission of Educational Research (NCER). In addition, she was a contributor to the United Nations UNESCO ISEE (International Science and Evidence-based Education) Assessment, outlining the vision for world education by 2030.
Find Patrice at www.patricebain.com.
LINKS
Powerful Teaching: Unleash the Science of Learning
A Parent's Guide to Powerful Teaching
www.powerfulteaching.org
www.retrievalpractice.org
Ebbinghaus's Forgetting Curve
RELATED EPISODES
THE SCIENCE OF MEMORY
MAKING LEARNING SCIENCE WORK FOR YOU
HOW TO TEACH STUDENTS TO STUDY EFFECTIVELY
ABOUT THIS PODCAST
Tests and the Rest is THE college admissions industry podcast. Explore all of our episodes on the show page.
ABOUT YOUR HOSTS
Mike Bergin is the president of Chariot Learning and founder of TestBright. Amy Seeley is the president of Seeley Test Pros. If you're interested in working with Mike and/or Amy for test preparation, training, or consulting, feel free to get in touch through our contact page. We'd love to hear from you!