Academic and testing success depends not just on much you learn but also how quickly. Amy and Mike invited professor and author Barbara Oakley to provide guidance on teaching fast and slow learners.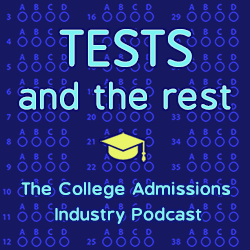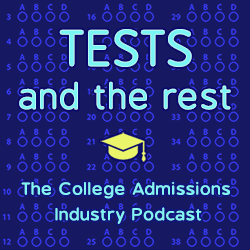 What are five things you will learn in this episode?
What is a slow learner?
How does consistency in building good habits help learning?
What is the link between working memory and learning speed?
How do students fool themselves into thinking they are learning?
Why is rote learning being seen in a more favorable light these days?
MEET OUR GUEST
Barbara Oakley, PhD, PE is a Distinguished Professor of Engineering at Oakland University in Rochester, Michigan; Michigan's Distinguished Professor of the Year; and Coursera's inaugural "Innovation Instructor." Her work focuses on the complex relationship between neuroscience and social behavior. Barb's research has been described as "revolutionary" in the Wall Street Journal.
Barb is a New York Times best-selling author who has published in outlets as varied as the Proceedings of the National Academy of Sciences, the Wall Street Journal, and The New York Times. Her book A Mind for Numbers, on effective learning in STEM disciplines, has sold over a million copies worldwide. Dr. Oakley has won numerous teaching awards, including the American Society of Engineering Education's Chester F. Carlson Award for technical innovation in engineering education and the Institute of Electrical and Electronic Engineers William E. Sayle II Award for Achievement in Education. Together with Terrence Sejnowski, the Francis Crick Professor at the Salk Institute, she co-teaches Coursera's "Learning How to Learn," one of the world's most popular massive open online courses with over three million registered students, along with a number of other leading MOOCs.
Barb has adventured widely through her lifetime. She rose from the ranks of Private to Captain in the U.S. Army, during which time she was recognized as a Distinguished Military Scholar. She also worked as a communications expert at the South Pole Station in Antarctica, and has served as a Russian translator on board Soviet trawlers on the Bering Sea. Dr. Oakley is an elected Fellow of the American Institute for Medical and Biological Engineering and of the Institute of Electrical and Electronics Engineers.
Find Barbara at https://barbaraoakley.com.
LINKS
Uncommon Sense Teaching (MOOC 1 & MOOC 2)
The Importance of Working Memory Capacity
Faster versus slower thinking and intellectual humility
RELATED EPISODES
THE SCIENCE OF MEMORY
WHAT DOES IT MEAN TO BE A BAD TEST TAKER?
ARE IQ TESTS VALID
ABOUT THIS PODCAST
Tests and the Rest is THE college admissions industry podcast. Explore all of our episodes on the show page.
ABOUT YOUR HOSTS
Mike Bergin is the president of Chariot Learning and founder of TestBright. Amy Seeley is the president of Seeley Test Pros. If you're interested in working with Mike and/or Amy for test preparation, training, or consulting, feel free to get in touch through our contact page. We'd love to hear from you!