The educational system in the United States bears a stark similarity to our political and economic structures, marked by both astonishing successes and painful failures. Amy and Mike invited professor Ashley Berner to examine pluralistic models and explore assumptions about public education.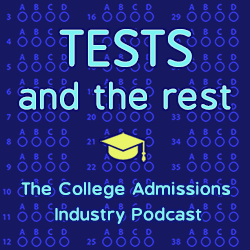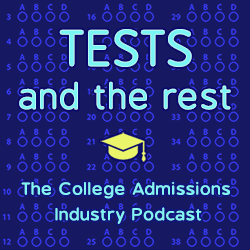 What are five things you will learn in this episode?
What is the current framework for public education in America?
How does US public education compare to models in other democracies?
Can education be morally neutral?
What is the case for educational pluralism vs uniformity?
How can educational consistency be tracked in a pluralistic system?
MEET OUR GUEST
Ashley Berner is Director of the Johns Hopkins Institute for Education Policy and Associate Professor of Education. She served previously as the Deputy Director of the CUNY Institute for Education Policy and as an administrator at the Institute for Advanced Studies in Culture, University of Virginia. Palgrave MacMillan released Pluralism and American Public Education: No One Way to School (2017), and Harvard Education Press will publish her next book, Exposure v Indoctrination: Pluralism and American Democracy, in early 2024.
Dr. Berner has published articles, book chapters, and op-eds on citizenship formation, academic outcomes, pluralism, and the political theories of education in different national contexts. She led the design of the Institute's School Culture 360™ and ELA and Social Studies Knowledge Maps™. Her teaching experience took place in a Jewish pre-school, an Episcopal secondary school, and an open university in Louisiana; she currently advises doctoral students at Johns Hopkins University.
Dr. Berner represents the Institute's work across the country and consults regularly with international, federal, and state-level agencies, non-governmental organizations, and school systems. She held a five-year fellowship at the Center for the Study of Law & Religion at Emory University School of Law and currently serves as an advisor to the Educating for American Democracy project, the Johns Hopkins Undergraduate Debate Program, and CivXNow!'s Research and Best Practices Affinity Group.
Dr. Berner holds degrees from Davidson College (Honors A.B.) and from Oxford University (M.Litt. and D.Phil. in Modern History).
Find Ashley at Ashley.Berner@jhu.edu and @BernerEd.
LINKS
Will ESAs change America's definition of "public education?
What if We Replaced Public School Districts with Less Rigid Systems?
What American schools can learn from other countries about civic disagreement?
Education for the Common Good
No One Way to School: Educational Pluralism and Why it Matters (TEDxWilmington)
RELATED EPISODES
LEVELING THE PLAYING FIELD
WHERE MODERN EDUCATION FAILS
WHY GIFTED PROGRAMS ARE UNDER ATTACK
ABOUT THIS PODCAST
Tests and the Rest is THE college admissions industry podcast. Explore all of our episodes on the show page.
ABOUT YOUR HOSTS
Mike Bergin is the president of Chariot Learning and founder of TestBright. Amy Seeley is the president of Seeley Test Pros. If you're interested in working with Mike and/or Amy for test preparation, training, or consulting, feel free to get in touch through our contact page. We'd love to hear from you!