So much of the college admissions conversation seems to assume perfect grades and test scores along with ultra-selective ambitions. What about the other 99% of the applicant pool? Amy and Mike invited college advisors Katie Garrett and Melanie Talesnick to discuss college advising for B students.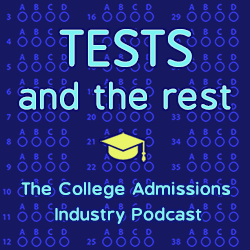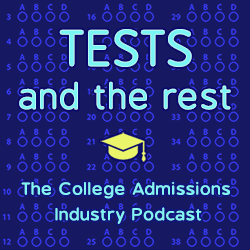 What are five things you will learn in this episode?
What does it mean to be a regular kid in college admissions?
Why are college rankings not the final word in academic fit?
How do you create a college list that includes realistic choices while being open minded to alternatives?
How can students advantage themselves in admissions?
Why does the term "dream killer" have no place in discussions of college fit?
MEET OUR GUEST
For over twenty years, Katie Garrett has shared her passion for academics and education with students and their families. She is a graduate of Vanderbilt University with degrees in both Cognitive Studies and Psychology and has completed her graduate certificate in Independent Educational Consulting through The University of California-Irvine. Katie has been awarded the designation of Certified Educational Planner by the American Institute of Certified Educational Planners, demonstrating the highest level of professional standards through extensive knowledge, expertise, and experience in the field of educational planning. She is a Professional Member with Independent Educational Consultant Association and serves as Chair of the Charlotte Regional Chapter. In addition, Katie has completed coursework in executive functioning through Harvard's Graduate School of Education and is a Certified Parent Coach through the International Coaching Federation.
Katie has personally visited hundreds of college and boarding school campuses and meets with admissions personnel on a regular basis to ensure that she stays abreast of the ever-changing landscape of education and admissions.
Melanie Talesnick has spent her professional career in a variety of settings. After graduating from the University of Delaware with a double major in Marketing and Management, she worked for the National Basketball Association (NBA). Despite the perks of travel and working with professional athletes, she felt unfulfilled, except when working with grassroots organizations to develop recreational programs for kids. This experience led Melanie to pursue a career in teaching and athletic coaching. She ultimately earned her Master's degree in Student Personnel Services from Montclair State University and a Certificate in College Counseling with Distinction from UCLA.
As a high school counselor for over 10 years, Melanie was always drawn to the college process. At the same time, utilizing her entrepreneurial nature, she founded Admit U Consulting to focus solely on working with students and families outside of the high school setting. She quickly emerged as a leader in the counseling office and ended her career at Morristown High School as the College Counselor. In 2015, she left public education to manage Admit U full-time.
Melanie is a Professional Member of the Independent Educational Consultants Association (IECA), a member of the Higher Education Consultants Association (HECA), and sits on the National Advisory Board for a private liberal arts university. Melanie is also a Certified Educational Planner (CEP), a distinction held by only a handful of consultants in the state of New Jersey. Melanie's enthusiasm and passion for all things college is contagious!
For more information, contact Katie at katie@garretteducationalconsulting.com or Melanie at melanie@admituconsulting.com.
LINKS
RELATED EPISODES
WHAT DOES UNHOOKED MEAN IN ADMISSIONS?
AVOIDING THE PAGEANT APPROACH TO COLLEGE ADMISSIONS
WHAT IS A GOOD COLLEGE?
ABOUT THIS PODCAST
Tests and the Rest is THE college admissions industry podcast. Explore all of our episodes on the show page.
ABOUT YOUR HOSTS
Mike Bergin is the president of Chariot Learning and founder of TestBright. Amy Seeley is the president of Seeley Test Pros. If you're interested in working with Mike and/or Amy for test preparation, training, or consulting, feel free to get in touch through our contact page. We'd love to hear from you!