Not everyone who attends a school has the same experience. For those with temporary or chronic disabilities, some campuses are more welcoming than others. Amy and Mike invited college consultant Annie Tulkin to review college admissions considerations for students with physical challenges.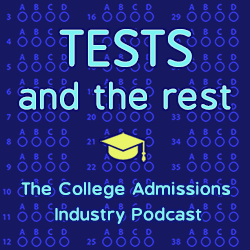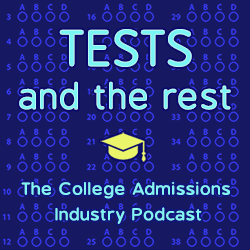 What are five things you will learn in this episode?
What physical challenges might impact a traditional college experience?
How are high school accommodations different from college accommodations?
Why are campus visits so important for students with physical challenges?
Is there a list of colleges that are better for students with physical disabilities and/or health conditions?
What should students and families work on in advance to facilitate a successful college transition?
MEET OUR GUEST
Annie Tulkin is the Founder and Director of Accessible College, as well as an author and public speaker. She is an expert in the area of college preparation and transition for students with physical disabilities and health conditions, and she supports students and families across the country. Annie was the Associate Director of the Academic Resource Center at Georgetown University for nearly 6 years. In that position she supported undergraduate, graduate, and medical students with physical disabilities and health conditions and oversaw academic support services for the entire student body. Annie has worked in the field of disability for over 10 years. She holds a Bachelor's Degree in Secondary Education from DePaul University, a Masters in Special Education from The University of Wisconsin-Madison, and a Certificate in Health Coaching from Georgetown University. Annie was a Peace Corps Volunteer (Mongolia, '03-'05) and a Fulbright Fellow (Mongolia, '07-'08). She resides in Silver Spring, MD with her husband and daughter.
Find Annie at annie@accessiblecollege.com.
LINKS
Christopher & Dana Reeve Foundation/Accessible College Program
Navigating and Transitioning to College with Paralysis
Wheels on Campus Guide
A Wheelchair User's Guide to Preparing for College
How Can Students with Health Conditions Successfully Navigate the College Transition?
How Students With Disabilities, and Their Parents, Need To Prepare for College
When Students with Health Conditions Transition to College
Planning for College Tours-Tips for Students with Health Conditions and Physical Disabilities
College Success: Physical Disabilities, Chronic Health & Mental Health FB Group
RELATED EPISODES
INCREASED COLLEGE COSTS FOR SPECIAL NEEDS STUDENTS
HELPING STUDENTS PREPARE FOR THE DEMANDS OF COLLEGE
TRANSITIONING YOUR IEP OR 504 PLAN TO COLLEGE
ABOUT THIS PODCAST
Tests and the Rest is THE college admissions industry podcast. Explore all of our episodes on the show page.
ABOUT YOUR HOSTS
Mike Bergin is the president of Chariot Learning and founder of TestBright. Amy Seeley is the president of Seeley Test Pros. If you're interested in working with Mike and/or Amy for test preparation, training, or consulting, feel free to get in touch through our contact page. We'd love to hear from you!