Attending college as a student with special needs presents a wide variety of serious logistical challenges. Even more daunting, though, may be the extra burden of paying for extra accommodations and services on top of tuition, room, and board. Amy and Mike invited Publisher and VP of Research for Savingforcollege.com Mark Kantrowitz to outline the increased college costs for special needs students.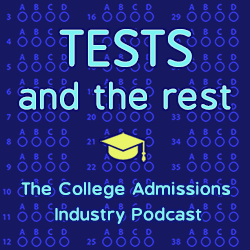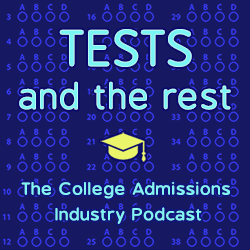 What are five things you will learn in this episode?
What special needs tend to incur extra costs at college?
What specific accommodations might be needed and at what cost?
What obligations do colleges have in accommodating special needs students?
What distinguishes standard 529s and ABLE accounts?
How many other details should special needs students consider in the application process?
MEET OUR GUEST
Mark Kantrowitz is Publisher and VP of Research for Savingforcollege.com, the most popular guide to saving for college and 529 plans. Mark is an expert on student financial aid, the FAFSA, scholarships and student loans. His mission is to deliver practical information, advice and tools to students and their families so they can make smarter, more informed decisions about planning and paying for college. Mr. Kantrowitz has been quoted in more than 10,000 newspaper and magazine articles about college admissions and financial aid. Mark has written for the New York Times, Wall Street Journal, Washington Post, Reuters, Huffington Post, U.S. News & World Report, Money Magazine, Forbes, Newsweek and Time Magazine. Mark is the author of five bestselling books about scholarships and financial aid and holds seven patents.
He also writes extensively on student aid policy. Mark serves on the editorial board of the Journal of Student Financial Aid, the editorial advisory board of Bottom Line/Personal, and is a member of the board of trustees of the Center for Excellence in Education. He previously served as a member of the board of directors of the National Scholarship Providers Association and as publisher of the FinAid, Fastweb, Edvisors and Cappex web sites. Mark has two Bachelor's degrees in mathematics and philosophy from the Massachusetts Institute of Technology (MIT) and a Master's degree in computer science from Carnegie Mellon University (CMU).
Find Mark at savingforcollege.com
LINKS
Mark's extensive catalog of college financial aid books
Special-Needs Students May Need An Extra $25,000+ For College
College Preparation for Autistic Children
ABOUT THIS PODCAST
Tests and the Rest is THE college admissions industry podcast. Explore all of our episodes on the show page.