Many high schoolers benefit from academic accommodations intended to give a student with a disability an equal opportunity to benefit from the educational process. But how easy or even possible is it to receive these accommodations at the college level? You'd be surprised! Amy and Mike invited academic support professionals Mary Jo Levand and Julie Szwejkowski to demystify transitioning your IEP or 504 to college.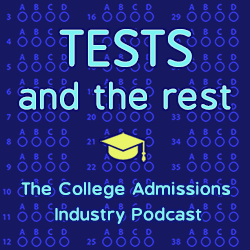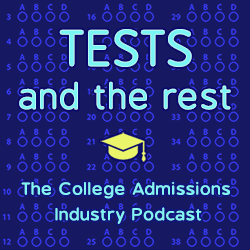 What are five things you will learn in this episode?
How do legal requirements to provide accommodations differ from high school to college?
Does recency of documentation matter?
Are all schools equally accommodating?
Should students identify their 504 or IEP during the application process?
What accommodations are most common and uncommon on the college level?
MEET OUR GUESTS
Julie Szwejkowski graduated from John Carroll University with a Bachelor of Science degree in Economics with an Environmental Science concentration. She started her career as an Environmentalist at the Cleveland Electric Illuminating Co. Eventually, she went back to school at Cleveland State University for a Master's in Labor Relations and Human Resources. She transferred within the company to the HR department, where she was an analyst in the Compensation and Benefits areas. After leaving to raise her two boys, she returned to work as an Instructional Advisor at the Academic Support Center at Notre Dame College in 2009. She has tutored students with learning disabilities in Economics and other areas of business. She also serves as the Recruiting Advisor of the Academic Support Center.
Mary Jo Levand is the Director of the Academic Support Center of Notre Dame College in South Euclid, Ohio. Mary Jo earned a Bachelor of Science degree in Accounting from John Carroll University and began her career as a Certified Public Accountant. When she and her husband began their family, she decided to work from home. During that time, one of her children was diagnosed with dyslexia. Another mother who worked at the Academic Support Center shared how students with learning disabilities are underserved in the classroom. Mary Jo knew that her child with a learning difference would be impacted long term, so she decided to investigate the Center, which was looking to hire an Accounting/Business tutor and the rest is history. The Center currently supports over 100 students per year which represents 10% of the total student body at Notre Dame College.
Find Julie by calling the Notre Dame Academic Support Center at 216-373-6383.
LINKS
Transition of Students With Disabilities To Postsecondary Education
7 Things to Know About College Disability Services
Differences Between High School and College Disability Services
RELATED EPISODES
INCREASED COLLEGE COSTS FOR SPECIAL NEEDS STUDENTS
HELPING STUDENTS PREPARE FOR THE DEMANDS OF COLLEGE
TABOO ESSAY TOPICS
ABOUT THIS PODCAST
Tests and the Rest is THE college admissions industry podcast. Explore all of our episodes on the show page.