Most new college students say they don't want a reprise of high school, but rather a brand new world of educational immersion and independent living. So why are so many teens not only unprepared for exactly that but unable to locate the resources put in place for their benefit? Amy and Mike invited educator Perry LaRoque to share strategies for making the most of college support systems.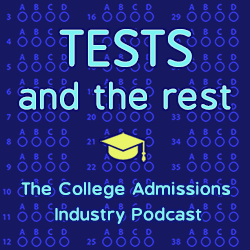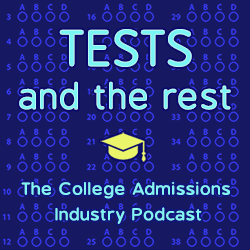 What are five things you will learn in this episode?
In what critical way does life at college differ from the high school experience?
What kind of support resources do colleges typically offer?
How often are existing resources utilized?
What types of students should seek out or create support systems?
How can we help students advocate more effectively for support?
MEET OUR GUEST
Dr. Perry LaRoque is the founder and president of Mansfield Hall, an innovative residential college support program for diverse learners. He earned his doctorate in special education from the University of Wisconsin and has served in a variety of leadership roles serving at-risk youth and people with disabilities. Before returning for his doctoral work, Dr. LaRoque worked in an assisted-living care facility for adults with intellectual disabilities and taught special education in several public schools.
Upon returning for his doctoral studies, he continued his service in the field and served as a teacher and mental health specialist in a children's residential psychiatric program at Meriter Hospital in Madison, WI. Dr. LaRoque is also the co-founder of the College STEPS Program, a non-profit with a mission of providing post-secondary education to students with developmental disabilities in various locations across the East Coast.
Dr. LaRoque has served as an Adjunct Professor at University of Wisconsin-Whitewater and University of New Hampshire and as an Assistant Professor at the State University of New York at Potsdam. He is published in several major education journals for his work on educating students with disabilities and has presented at numerous national and international conferences.
Dr. LaRoque also served on the Vermont Special Education Advisory Council, which is an appointed position by the Governor. Most recently, he was an Associate Professor and the Special Education Program Director at Johnson State College in Vermont, where he was instrumental in creating the first dual-certification Elementary Education program in Vermont and also started the Think College Program at Johnson State College.
For more information on Perry, please visit: https://perrylaroque.com.
LINKS
Taking Flight: The Guide to College for Diverse Learners and Non-Traditional Students
College Autism Network
RELATED EPISODES
HELPING STUDENTS PREPARE FOR THE DEMANDS OF COLLEGE
TRANSITIONING YOUR IEP OR 504 PLAN TO COLLEGE
INCREASED COLLEGE COSTS FOR SPECIAL NEEDS STUDENTS
TRANSCRIPT
TRANSCRIPT: Making The Most Of College Support Systems
ABOUT THIS PODCAST
Tests and the Rest is THE college admissions industry podcast. Explore all of our episodes on the show page.
ABOUT YOUR HOSTS
Mike Bergin is the president of Chariot Learning and founder of TestBright. Amy Seeley is the president of Seeley Test Pros. If you're interested in working with Mike and/or Amy for test preparation, training, or consulting, feel free to get in touch through our contact page. We'd love to hear from you!