You may have never heard the term "twice-exceptional," but you've likely met 2E learners and recognized the distinctive challenges they faced. Amy and Mike invited professional counselor Emily Kircher-Morris to explore specific challenges and opportunities around college admissions for twice-exceptional students.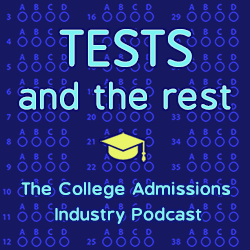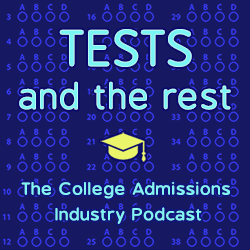 What are five things you will learn in this episode?
What does twice-exceptional (2E) mean?
What should 2E learners look for in a college?
Why can self-advocacy be difficult for 2E learners?
How should 2E learners approach testing and application essays?
Why are strong supports on the college side so critical for 2E learners?
MEET OUR GUEST
Emily Kircher-Morris is a licensed professional counselor specializing in the mental health and educational needs of gifted and twice exceptional people. She is the host of the Mind Matters podcast, which explores strategies for parents and teachers to support neurodiversity at school and home. Inspired by her experiences as a teacher, counselor, and parent of twice-exceptional kids, she wrote the forthcoming book Teaching Twice Exceptional Learners (Free Spirit Publishing, 2021). She misses watching the St. Louis Cardinals during quarantine.
Find Emily at http://www.mindmatterspodcast.com/ or follow her on Twitter@EmilyKM_lpc
LINKS
Mind Matters podcast
Supporting Twice-Exceptional Students
Strategies for Supporting Students Who Are Twice-Exceptional
Test Prep for Twice-Exceptional Students
RELATED EPISODES
WHEN GIFTED AND TALENTED STUDENTS STRUGGLE
TRANSITIONING YOUR IEP OR 504 PLAN TO COLLEGE
HELPING STUDENTS PREPARE FOR THE DEMANDS OF COLLEGE
ABOUT THIS PODCAST
Tests and the Rest is THE college admissions industry podcast. Explore all of our episodes on the show page.