With all the concern swirling around college admissions testing, maybe the solution isn't fewer exams but actually more. Amy and Mike invited education professional Jeremy Tate to shed light on the Classic Learning Test (CLT).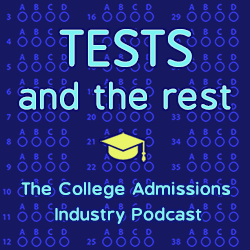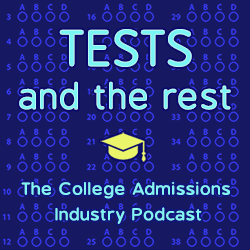 What are five things you will learn in this episode?
What is the Classic Learning Test?
How does the CLT differ from the SAT and ACT?
Why should schools value the CLT?
What schools currently accept the CLT?
What kind of student will do well on the CLT?
MEET OUR GUEST
Jeremy Tate is a former college admissions test prep consultant and counselor. Alarmed by the lack of logic- and philosophy-based subject matter in the two dominant forms of entrance exams, he founded Classic Learning Initiatives (CLI) as a means of restoring the foundation of American education.
Serving in the same capacity as his prior roles, Tate applies his knowledge to the CLI mission of reconnecting intellectual pursuit and virtue. He is a graduate of Louisiana State University and Reformed Theological Seminary, and has 5 children who range from six months to a freshman in high school!
Find Jeremy at jtate@cltexam.com.
LINKS
The Classic Learning Test (CLT)
SAT/ACT/CLT Concordance
RELATED EPISODES
WHY THE SAT AND ACT ARE AWESOME
WHAT SAT & ACT DIAGNOSTIC TESTS CAN TELL YOU
DIFFERENCES BETWEEN SAT AND ACT READING
ABOUT THIS PODCAST
Tests and the Rest is THE college admissions industry podcast. Explore all of our episodes on the show page.