Depending on your background, you either know lots of people who have attended Christian colleges or can't name more than one or two of the hundreds of institutions in the country. Amy and Mike invited educational consultant Mark Cruver to proclaim the virtues of attending a Christian university.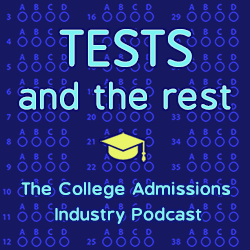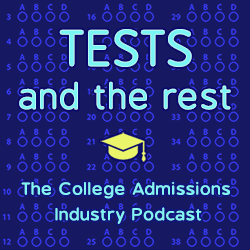 What are five things you will learn in this episode?
How many Christian colleges are there, and where can they be found?
What is the hallmark of a classic Christian college education?
What are the academic, social, and financial advantages of attending a Christian university?
What kind of student thrives–or might not–at a Christian college?
Should students who aren't Christian have concerns about attending a Christian university?
MEET OUR GUEST
Mark Cruver is an independent educational consultant and founder of Capstone Educational Consultants based in Peachtree City, Georgia. Mark's journey to college consulting has been unique. After several years as a Youth Pastor, Mark returned to his Christian college alma-mater to begin a college admissions career where he served in several roles, most notably, as the Director of Admissions and Enrollment Management. For more than a decade, Mark fell in love with the college admissions process and the decision students were making for college. This passion for helping students plan their future became the fuel to Mark's success.
As one of only seven Certified Educational Planners in Georgia, Mark holds a certificate of educational consulting from the University of California, Irvine, a master of education in college student affairs from Azusa Pacific University, and a bachelor of arts in Christian education from Bryan College. Mark is the only person to have held membership in the North American Coalition for Christian Admissions Professionals as an Independent Educational Consultant and an Admissions Professional.
Mark is known for his expertise with a unique specialty in guiding students interested in attending a Christian college or university. However, Mark's focus is not exclusive to Christian colleges and assists students with interest in various college-types. Mark holds Professional Membership with the Independent Educational Consultants Association and the Higher Education Consultants Association.
With more than 25 years of combined service in Christian higher education, Christian college admissions, and private practice, Mark has had the honor of personally consulting with hundreds of students and families about their college admissions decisions. Mark continues to collaborate with other consultants and professionals across the country and frequently presents at admissions conferences, webinars, and has served as a guest presenter for small-business development and college advising courses. Mark currently hosts a conversation series called College Journey Conversations featuring special guests on a variety of college-journey related topics.
You can find out more about Mark at www.capstoneed.com.
LINKS
Council for Christian Colleges and Universities
North American Coalition for Christian Admissions Professionals
Christian College Fairs
RELATED EPISODES
ATTENDING A JESUIT UNIVERSITY
ATTENDING A LIBERAL ARTS COLLEGE
ATTENDING AN HISTORICALLY BLACK COLLEGE OR UNIVERSITY
ABOUT THIS PODCAST
Tests and the Rest is THE college admissions industry podcast. Explore all of our episodes on the show page.