While you may be able to uncover hundreds of Catholic and Christian universities in your college searches, you'll only find a select number of Jesuit schools. These universities, however, tend to stand out from the crowd in terms of reputation, satisfaction, and overall academic excellence. Amy and Mike invited Xavier University Regional Recruitment Director Trace Althoff to extol the virtues of attending a Jesuit university.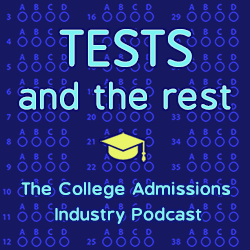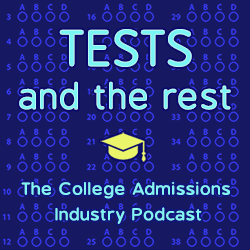 What are five things you will learn in this episode?
How many Jesuit universities are there and where can they be found?
What is the hallmark of a classic Jesuit education?
What differentiates Jesuit schools from the broader category of Catholic schools?
What are the academic, social, and financial advantages of attending a Jesuit university?
Should students who aren't Catholic have concerns about attending a Jesuit university?
MEET OUR GUEST
Trace Althoff has practically spent his whole life within the sphere of Jesuit education. He attended a Jesuit high school, graduated from a Jesuit college and has worked at several Jesuit colleges in admissions, including Loyola University of Chicago and currently Xavier University in Cincinnati, Ohio. To say that he is passionate about the benefits of a Jesuit education is an understatement.
Find Trace at https://www.xavier.edu/admission/
LINKS
Association of Jesuit Colleges and Universities
ABOUT THIS PODCAST
Tests and the Rest is THE college admissions industry podcast. Explore all of our episodes on the show page.