Ready to learn the history, philosophy, and practice of an experienced professional in the test prep industry?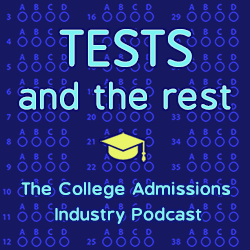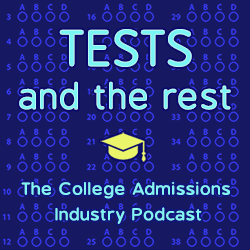 Meet John Henrikson, founder of Monmouth Test Prep. John lives in Fair Haven, NJ with his wife and three children and holds a BS in Biology and MS in Evolutionary Biology. He is the Chair of the Science Department at Seton Hall Preparatory School in northern NJ where he has been teaching AP Biology and AP Environmental Science for twenty four years.
John has been working in the test prep industry for more than 25 years. First employed by two of the leading test prep companies in the nation, John struck out on his own more than twenty years ago to develop a broad array of strategies for the PSAT, SAT, and ACT exams. He founded Monmouth Test Prep in 2011 and moved them to their current location in Fair Haven in 2018.
Find John at https://monmouthtestprep.com.
ABOUT THIS PODCAST
Tests and the Rest is THE college admissions industry podcast. Explore all of our episodes on the show page.
ABOUT YOUR HOSTS
Mike Bergin is the president of Chariot Learning and founder of TestBright. Amy Seeley is the president of Seeley Test Pros. If you're interested in working with Mike and/or Amy for test preparation, training, or consulting, feel free to get in touch through our contact page. We'd love to hear from you!