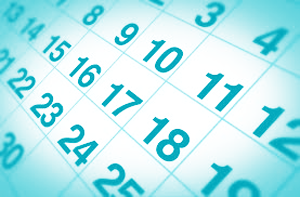 Even though the traditional testing paradigm focuses on taking the SAT and/or ACT in the spring of junior year and fall of senior year, the tests themselves are administered all year long, even during the summer months. The national administrations of the SAT and ACT fill most months on the calendar:
JANUARY – no tests
FEBRUARY – ACT
MARCH – SAT
APRIL – ACT
MAY – SAT
JUNE – SAT, ACT
JULY – ACT (not in New York)
AUGUST – SAT
SEPTEMBER – ACT
OCTOBER – SAT, ACT, PSAT
NOVEMBER – SAT
DECEMBER – SAT, ACT
Every testing month offers certain advantages. Explore the options to ensure that the students in your life test on their terms, ideally when they can prepare, practice, and focus on success.
ADDITIONAL RESOURCES
Why Are There No February ACT Test Centers in New York?
RELATED QUESTIONS
When is the best time to take the SAT or ACT?
Does a student have to take the SAT or ACT?
How much time is needed to prepare for the SAT or ACT?
During which month is the SAT or ACT easiest?