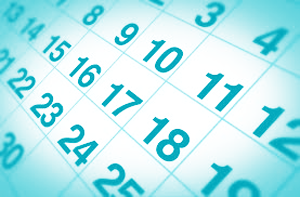 November may not be the most exciting month on the academic calendar in terms of activities or important tests, but the relative calm of this time of year can be beneficial for test takers. Is November a good time to take the SAT?
PROS
Academic workload may still be relatively light at this point in the school year
Excellent opportunity for students finishing up fall activities or gearing up for winter ones
The PSAT/NMSQT in October already started the SAT process
CONS
May be late for seniors considering highly competitive schools
RECOMMENDED FOR
12th graders who still need their best scores
11th graders eager to finish testing by the end of the calendar year
November represents the second in a string of three consecutive months with SAT administrations. Students who want to lock in their best SAT scores would do well to take advantage of these tightly clustered official test dates by sitting for October and registering for November or sitting for November and registering for December. In the best case scenario, the scores from the earlier test are so good that you can waive the latter one.
RELATED QUESTIONS
When are the SAT and ACT offered in a year?
During which month is the SAT or ACT easiest?
How much time is needed to prepare for the SAT or ACT?