Tutors may be part of the educational ecosystem of any district, state, or country, but they tend to be forgotten when celebrations roll around. Don't tutors deserve better? Amy and Mike invited educators Julia Silver and Ludo Millar to announce the inaugural World Tutors' Day.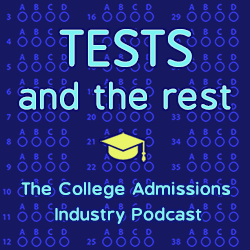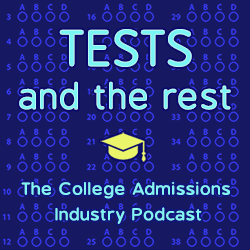 What are five things you will learn in this episode?
What is World Tutors' Day?
Why do we need a World Tutors' Day?
How will World Tutors' Day provide a mechanism to express gratitude to tutors?
What is the Love Tutoring Festival, and how will Amy and Mike be involved?
How much of the Love Tutoring Festival events will be free to all attendees?
MEET OUR GUEST
Julia Silver BA, QTS, NPQH is passionate about unlocking learning. Julia launched Qualified Tutor to enable tutors to improve outcomes for all our students. Julia is Senior Leader in a primary school in London, has been tutoring for fifteen years and has children ranging in age from 4 to 14.
Julia first appeared on the podcast on episode #170 to share The 4 P's of Student Engagement.
Ludo Millar has been involved in tutoring for almost 10 years now, first working as a tutor for primary school children in his local area in 2014. Since then, after graduating from university, he's helped develop Qualified Tutor into what it is today: a wide and welcoming tutoring community, training provider and quality mark for tutors all around the world. With a background in languages, Ludo spent a year working for a start-up in Paris in 2018, learning the ropes at a small but ambitious sports booking company – it is this entrepreneurial attitude that has helped him grow QT from its earliest days in September 2019. Now, as Love Tutoring Festival Director, he's ready to raise the profile of tutoring to another level
Find Julia and Ludo at https://qualifiedtutor.org/.
LINKS
World Tutors' Day
Love Tutoring Festival (Use the code FestTestsAndTheRest for a 10% discount)
Qualified Tutor
RELATED EPISODES
TUTOR SELF-CARE
INTRODUCING THE NATIONAL TEST PREP ASSOCIATION
LEGAL ISSUES FOR EDUCATIONAL ENTERPRISES (PART 1)
ABOUT THIS PODCAST
Tests and the Rest is THE college admissions industry podcast. Explore all of our episodes on the show page.
ABOUT YOUR HOSTS
Mike Bergin is the president of Chariot Learning and founder of TestBright. Amy Seeley is the president of Seeley Test Pros. If you're interested in working with Mike and/or Amy for test preparation, training, or consulting, feel free to get in touch through our contact page. We'd love to hear from you!