The U.S. media has been delivering heavy doses of news and commentary about the state of our higher education system for years. Interestingly, the topic draws a lot of attention internationally as well as domestically. Amy and Mike invited educator Kathryn Suwa to make the case to students around the world about why students should study in the United States.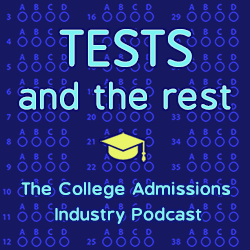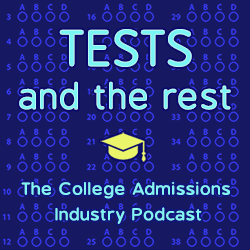 What are five things you will learn in this episode?
What are some of the key benefits of pursuing higher education in the United States?
What opportunities and resources are available to students in the U.S. that contribute to their personal and professional growth?
How does a U.S. education help students develop a strong network of professional connections and open doors to career opportunities?
What role does the flexibility and interdisciplinary approach of the U.S. education system play in shaping well-rounded graduates?
Are there specific programs or initiatives in U.S. universities that support students' career readiness and employability skills development?
MEET OUR GUEST
Kathryn B. Suwa, M.S.Ed., an Education Advisor at the U.S. Embassy in Abuja, Nigeria, has played a pivotal role in promoting international education and facilitating connections between Nigerian students and U.S. institutions over the last decade. Her achievements include increased awareness of educational and scholarship opportunities in the United States through outreach programs and workshops, and establishing collaborations between education stakeholders in international education.
Kathryn's expertise has guided applicants, parents, and institutions through the college application process, resulting in improved success rates for hundreds of Nigerian students. She has also conducted training sessions and developed resources to enhance the skills of high school counselors and teachers, promoting capacity building in the field of education.
Additionally, Kathryn has fostered cultural understanding and appreciation of U.S. culture among Nigerians through thematic events and high school competitions highlighting U.S. culture and history. Through her regional engagement and mentoring of new EducationUSA advisers, Kathryn contributes to knowledge sharing and support for students seeking educational opportunities from the sub-Saharan region. Her dedication and commitment to promoting quality education have made a significant impact on the lives of Nigerian students and families, empowering them to pursue educational pathways and contribute to societal advancement. She is a student affairs professional with a Masters degree in Student Affairs Administration in Higher Education from the University of Wisconsin, La-Crosse (USA).
You can find Kathryn at ksuwa@educationusa.org.
LINKS
EducationUSA
Invitational video to international students
Video on diversity in U.S higher education
How The SAT & ACT Can Make Us Proud of America
RELATED EPISODES
MATCHING TYPES OF STUDENTS TO TYPES OF SCHOOLS
HOW TO BE A SUCCESSFUL COLLEGE FRESHMAN
STOP MAKING $EN$E: THE INTERNATIONAL STUDENT PROBLEM
ABOUT THIS PODCAST
Tests and the Rest is THE college admissions industry podcast. Explore all of our episodes on the show page.
ABOUT YOUR HOSTS
Mike Bergin is the president of Chariot Learning and founder of TestBright. Amy Seeley is the president of Seeley Test Pros. If you're interested in working with Mike and/or Amy for test preparation, training, or consulting, feel free to get in touch through our contact page. We'd love to hear from you!