The written portions of applications to selective colleges have always evoked a lot of stress to say all the right things under limited word counts. How much more pressure are students crafting their essays under in light of the ruling against affirmative action in higher education? Amy and Mike invited educator Dominique Padurano to discuss the latest insights into diversity and the college essay.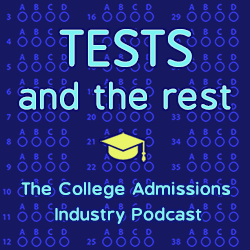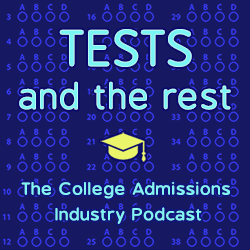 What are five things you will learn in this episode?
What is the expected influence of the recent SCOTUS decision on affirmative action on future college applications?
What is the general role of the personal statement?
Should students consider writing an essay that signals their racial or ethnic background?
What factors should students who do want to write about their ethnic or racial background consider?
How can optional and supplemental essays be used strategically to communicate to admissions offices?
MEET OUR GUEST
Dominique Padurano, M.S., Ed., Ph.D. – aka "Dr. P." – loves helping students of all ages fulfill their academic and personal goals. President and Founder of Crimson Coaching, Dr. P. herself personally tutors students in History, English, Spanish, French, Math, and study, time management, and organizational skills; prepares them for tests like the SAT, ACT, and GRE; and coaches them through the college application process. Essays that students have written under Dr. P.'s guidance have earned them admission to Harvard, Princeton, Stanford, and other top universities, as well as scholarships totaling more than $1million. She loves helping guide students through the process of reflecting on their lives and believes that writing a college essay can be a valuable conduit to growing into the adult that a teen wants to become. Also an adjunct professor of U.S. history at the City University of New York and a published author, Dr. P. is currently writing a memoir of her time as an undergraduate at Harvard. Read more about her work at www.crimsoncoaching.com, straight from the hearts and minds of Crimson Coaching's parents and students.
Dominique appeared on the podcast in episode #373 to discuss Small Group Classes Vs 1-1 Tutoring for SAT & ACT Prep.
Find Dominique at Facebook, LinkedIn, and info@crimsoncoaching.com.
LINKS
What Does the SCOTUS Decision Mean For Your Child?
With Supreme Court Decision, College Admissions Could Become Even More Subjective
Prompting Discussion or Tempting Litigation
How will the Supreme Court's affirmative action ruling affect college admissions?
How to Write the Diversity Essay (Guide + Examples)
RELATED EPISODES
WHY OPTIONAL STATEMENTS AREN'T OPTIONAL
TABOO ESSAY TOPICS
WRITING RHETORICALLY IN ADMISSIONS ESSAYS
(Be sure to explore our full College Essay Playlist)
ABOUT THIS PODCAST
Tests and the Rest is THE college admissions industry podcast. Explore all of our episodes on the show page.
ABOUT YOUR HOSTS
Mike Bergin is the president of Chariot Learning and founder of TestBright. Amy Seeley is the president of Seeley Test Pros. If you're interested in working with Mike and/or Amy for test preparation, training, or consulting, feel free to get in touch through our contact page. We'd love to hear from you!