With nearly 3,000 four-year schools in the United States to choose from, prospective students need ways to tell them apart. But how exactly are institutions of higher education sorted? Amy and Mike invited journalist Sarah Wood to share some of the thinking behind US News & World Report college rankings.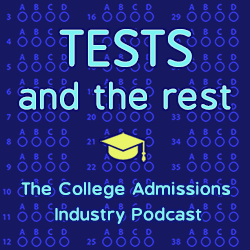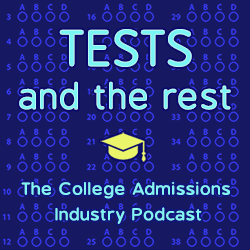 What are five things you will learn in this episode?
What are the most significant metrics that US News uses in its ranking systems?
How have the college rankings changed over the last few years?
Do schools rise and fall substantially from one year to another?
What are some of the "Best" college categories in the rankings?
How should students factor these rankings into their college lists?
MEET OUR GUEST
As an education reporter for U.S. News & World Report, Sarah Wood covers various K-12 and higher education topics, such as college admissions and financial aid. Prior to joining U.S. News in 2021, she wrote about higher education trends and campus initiatives for over two years at Diverse: Issues in Higher Education—a higher education magazine in Fairfax, Virginia. Wood is a graduate of Elon University in North Carolina, where she studied journalism and international studies, and currently resides in the Washington D.C. area.
Find Sarah Wood at swood@usnews.com.
LINKS
2022-2023 Best Colleges Rankings
US News Best Colleges Rankings
US News Rankings Methodology
Carnegie Classification of Institutions of Higher Education
RELATED EPISODES
WHAT EXACTLY IS A GOOD COLLEGE?
OVERLOOKED ASPECTS OF CAMPUS LIFE
FINDING YOUR COLLEGE FIT
ABOUT THIS PODCAST
Tests and the Rest is THE college admissions industry podcast. Explore all of our episodes on the show page.
ABOUT YOUR HOSTS
Mike Bergin is the president of Chariot Learning and founder of TestBright. Amy Seeley is the president of Seeley Test Pros. If you're interested in working with Mike and/or Amy for test preparation, training, or consulting, feel free to get in touch through our contact page. We'd love to hear from you!