Optimal performance in sports requires careful attention to nutrition. Why should optimal performance on grueling tests be any different? Amy and Mike invited dietitian nutritionist Hannah Byrne to recommend what to eat and not eat for test day.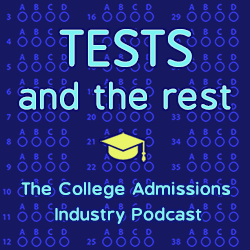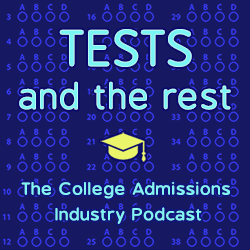 What are five things you will learn in this episode?
What dietary considerations are important in the weeks leading up to a big test?
What should test takers eat on the morning of a big test?
How can diet and nutrition help test takers to excel?
What snacks should test takers either add or avoid?
Is caffeine a good or bad idea on test day?
MEET OUR GUEST
Hannah Byrne is a Registered Dietitian Nutritionist. She completed her Bachelor of Science in Dietetics with a specialization in Health Promotion at Michigan State University and her Master of Science in Dietetics at D'Youville College.
Hannah is the owner of Hannah Byrne Nutrition, where she meets with clients individually to counsel them on medical nutrition therapy. The goal of her practice is to help clients achieve their health and wellness goals while also realizing that eating healthy is not only optimal for living their best life, but also can be really simple and fun.
Find Hannah at https://www.hannahbyrnenutrition.com/.
LINKS
Ask the NTPA Experts: What to Eat on Test Day?
Brain Food: Go Nuts for High Scores
Build Your Willpower to Improve Your Scores
RELATED EPISODES
HELPING TEENS GET THE SLEEP THEY NEED
USING MINDFULNESS FOR TEST AND SCHOOL SUCCESS
HOW TEST PREP AND SPORTS ARE SIMILAR
ABOUT THIS PODCAST
Tests and the Rest is THE college admissions industry podcast. Explore all of our episodes on the show page.
ABOUT YOUR HOSTS
Mike Bergin is the president of Chariot Learning and founder of TestBright. Amy Seeley is the president of Seeley Test Pros. If you're interested in working with Mike and/or Amy for test preparation, training, or consulting, feel free to get in touch through our contact page. We'd love to hear from you!