The end of college doesn't necessarily mean the end of testing, as anyone who aspires to business, law, or graduate school knows well. Amy and Mike invited educator Vince Kotchian to speak in depth about the GRE.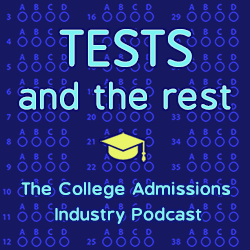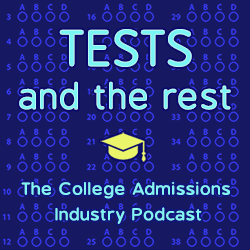 What are five things you will learn in this episode?
What is the GRE?
What kinds of schools or programs use the GRE for admissions?
When should students prepare for and take the GRE?
How does the GRE resemble and differ from the SAT or ACT?
What should test takers know about the computer-based format of the GRE?
MEET OUR GUEST
Vince Kotchian grew up in small-town Connecticut and completed the honors program at Boston College, graduating with a B.A. in English Literature.He moved to San Diego in 2007 and has been working full-time as a test-prep tutor ever since. Vince has scored a perfect 170 in verbal (twice) and a 167 in quant on the GRE. He is the founder of both Vince Kotchian Test Prep and GRE Verbal Precision.
Over the years, Vince has written some test-prep books and courses, but still enjoys GRE tutoring: "When a student texts me that she aced the test or got into her reach program, I still literally jump up and down and grin."
In his spare time, Vince likes traveling using miles and points (Japan is his favorite country to visit), reading (favorite authors include Haruki Murakami, Karl Ove Knausgaard, Nassim Nicholas Taleb, and Philip Pullman), watching The Great British Bake-Off (and sometimes actually baking things), hiking and camping, and rooting for the Red Sox and Patriots.
Find Vince at Vince Kotchian Test Prep.
LINKS
RELATED EPISODES
THE INNER GAME OF TESTING
GETTING INTO BUSINESS SCHOOL
THE ROAD TO A PERFECT SCORE
ABOUT THIS PODCAST
Tests and the Rest is THE college admissions industry podcast. Explore all of our episodes on the show page.
ABOUT YOUR HOSTS
Mike Bergin is the president of Chariot Learning and founder of TestBright. Amy Seeley is the president of Seeley Test Pros. If you're interested in working with Mike and/or Amy for test preparation, training, or consulting, feel free to get in touch through our contact page. We'd love to hear from you!