When the time comes to select courses of study and future career paths, we hope to align what we are interested in with what we excel at. The preference part may be easy, but determining our strengths and weaknesses often requires expert assessment. Amy and Mike educator invited Marcus Gray to explain the Highlands Ability Battery.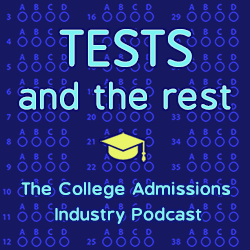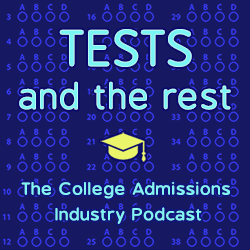 What are five things you will learn in this episode?
What is the Highlands Ability Battery, and how does it help students discover their strengths and weaknesses?
In what ways does the Highlands Ability Battery contribute to informed decisions about college major and career path?
What differentiates the Highlands Ability Battery from other assessment tools?
When is the ideal time for students to take the Highlands Ability Battery?
How might parents, educators, or counselors incorporate the Highlands Ability Battery into their support of students?
MEET OUR GUEST
Marc Gray is the mastermind behind Odyssey College Prep. Marc uses advanced aptitude testing to demystify the college admissions journey for students and parents. As a Certified Highlands Consultant, he also serves as the Highlands Company's Director of College Counseling Relations, helping fellow college counselors and test prep specialists level up their services with aptitude testing.
Find Marc at mgray@odysseycollegeprep.com.
LINKS
The Highlands Ability Battery: What Are Mike and Amy's Results?
What is the Highlands Ability Battery (HAB) Assessment?
High School Aptitude Testing
Do You Want to Become a Highlands Consultant?
RELATED EPISODES
ARE IQ TESTS VALID
DO COLLEGE MAJORS MATTER?
FINDING YOUR AUTHENTIC SELF IN THE PATH TO COLLEGE
ABOUT THIS PODCAST
Tests and the Rest is THE college admissions industry podcast. Explore all of our episodes on the show page.
ABOUT YOUR HOSTS
Mike Bergin is the president of Chariot Learning and founder of TestBright. Amy Seeley is the president of Seeley Test Pros. If you're interested in working with Mike and/or Amy for test preparation, training, or consulting, feel free to get in touch through our contact page. We'd love to hear from you!