Believe it or not, you can go to college to learn to become a pilot or work in the airline industry. Just keep in mind how much there is to know if you're hoping to get a career in aviation off the ground. Amy and Mike invited college consultant Malinda Schantz to share admissions considerations for aviation majors.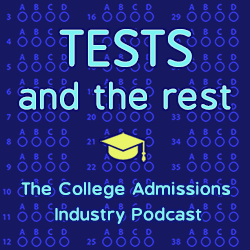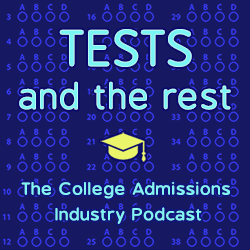 What are five things you will learn in this episode?
What are the different aviation majors?
What are some considerations to keep in mind when researching professional pilot programs?
How is the application process different for students who want to be pilots?
What are some current admissions trends for pilot programs?
What is the current job outlook for the different aviation majors?
MEET OUR GUEST
Malinda Schantz is an independent college consultant based in Raleigh, NC. She has a MS in library and information science from Simmons University, a MA in musicology from Rutgers University, and a BA in music from Meredith College. She also earned the Independent Educational Consultant Certificate from the University of California—Irvine and completed IECA's Summer Training Institute.
Malinda established her consulting practice Runways To College in 2020. She is a member of HECA, SACAC, NACAC and an associate member of IECA. Malinda has experience working in music education as well as the airline industry. She has a special interest in helping students pursue aviation. Her husband has his private pilot's license and her son is a captain at PSA Airlines–American Eagle.
Find Malinda at Runways To College.
LINKS
AABI International list of accredited programs
FAA list of accredited schools for R-ATP
Experimental Aviation Association
Special Issuances AME Assisted – All Classes – Asthma
RELATED EPISODES
THE UNWRITTEN RULES OF COLLEGE SUCCESS
MATCHING TYPES OF STUDENTS TO TYPES OF SCHOOLS
ADMISSIONS CONSIDERATIONS FOR MUSICIANS
ABOUT THIS PODCAST
Tests and the Rest is THE college admissions industry podcast. Explore all of our episodes on the show page.
ABOUT YOUR HOSTS
Mike Bergin is the president of Chariot Learning and founder of TestBright. Amy Seeley is the president of Seeley Test Pros. If you're interested in working with Mike and/or Amy for test preparation, training, or consulting, feel free to get in touch through our contact page. We'd love to hear from you!