For generations, the term "SAT word" has been synonymous with extremely challenging or esoteric vocabulary words. But does the phrase even still apply? Amy and Mike invited educator Michelle Rotteau to discuss vocabulary on the SAT and ACT.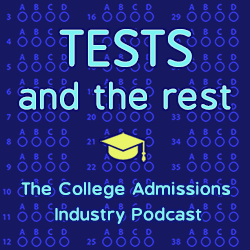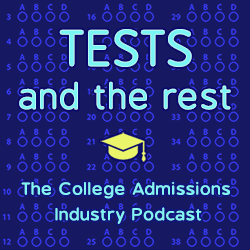 What are five things you will learn in this episode?
Is a college level vocabulary still necessary on admissions tests?
What kind of vocabulary do the SAT & ACT challenge?
Which test or section presents more challenging words?
What is the best way to learn the types of words tested on the SAT and ACT?
How valuable is learning word roots for today's tests?
MEET OUR GUEST
Michelle Rotteau grew up in Goderich, Ontario, Canada where she worked in the town's public library until attending Trent University, completing a Bachelor's degree in English and Canadian Studies. She then returned to library work until she opened a bookstore in 1997 where she sold books both in store and online.
In 2001, Michelle and her husband moved to Seoul, South Korea where she started teaching reading and writing skills for test prep including SAT, ACT, SSAT, TOEFL, MCAT and LSAT. In 2007, she returned to Canada and started working in Toronto for both a test prep company where she currently is the head teacher for 2 schools and as an independent reading tutor for international students. In 2016 she started her blog, internationaltester.com, as a free resource for international students who want to excel in SAT reading. In 2018, she published 2 e-books focusing on the Literature and History passages to help students overcome these dastardly sections.
For the past 15 months, Michelle and her husband have reverted to sleeping on their living room floor (memories of Korea) after having transformed their bedroom into Michelle's online teaching studio. She is really looking forward to getting back to her classroom (and its collection of over 600 books) in September (hopefully).
Find Michelle at www.internationaltester.com.
LINKS
SAT Vocabulary, Vocabulary, Vocabulary
The Most Important Vocabulary Words for the SAT & ACT
The Academic Word List
RELATED EPISODES
DIFFERENCES BETWEEN SAT AND ACT READING
SOCIAL STUDIES INSTRUCTION AND READING COMPREHENSION
THE SAT AND ACT ARE CLASSIST NOT RACIST
ABOUT THIS PODCAST
Tests and the Rest is THE college admissions industry podcast. Explore all of our episodes on the show page.
ABOUT YOUR HOSTS
Mike Bergin is the president of Chariot Learning and founder of TestBright. Amy Seeley is the president of Seeley Test Pros. If you're interested in working with Mike and/or Amy for test preparation, training, or consulting, feel free to get in touch through our contact page. We'd love to hear from you!