Now more than ever, high school counselors are turned to for social-emotional counseling PLUS college and career guidance PLUS academic planning PLUS anything and everything else. No wonder they're all so busy! Amy and Mike invited college consultant Daniel Santos to discuss the challenges facing overworked school counselors.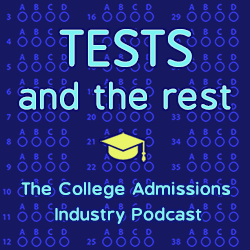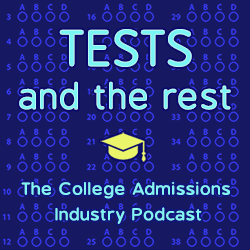 What are five things you will learn in this episode?
What are the responsibilities of a traditional U.S. high school counselor?
What are the recommended and actual average ratios of students to school counselors?
How much training do most counselors receive on college admissions guidance?
Where can counselors receive further training and support in testing and admissions?
How can counselors determine which support resources can be trusted?
MEET OUR GUEST
Daniel Santos is Prepory's co-founder and CEO. Prior to founding Prepory, Daniel worked at various top-tier law firms and the United States House of Representatives. Daniel leads a team of the 30+ best college admissions and career counseling professionals on planet Earth. Together, they're helping thousands of students and professionals across five continents grow from where they are to where they should be. Daniel has been featured as a college admissions expert across several publications, including the Wall Street Journal, FORTUNE, and Yahoo! Finance.
Find Daniel at https://prepory.com/ or follow @preporycoaching on social media.
LINKS
School Counselor Roles & Ratios
The Troubling Student-to-Counselor Ratio That Doesn't Add Up
RELATED EPISODES
HOW SCHOOL AND PRIVATE COLLEGE COUNSELORS CAN WORK TOGETHER
PATHWAY PLANNING FOR HIGH SCHOOLERS
BUILDING EFFECTIVE SCHOOL PARTNERSHIPS
ABOUT THIS PODCAST
Tests and the Rest is THE college admissions industry podcast. Explore all of our episodes on the show page.
ABOUT YOUR HOSTS
Mike Bergin is the president of Chariot Learning and founder of TestBright. Amy Seeley is the president of Seeley Test Pros. If you're interested in working with Mike and/or Amy for test preparation, training, or consulting, feel free to get in touch through our contact page. We'd love to hear from you!