Higher education resembles most other goods and services in that price often increases with scarcity. In other contexts, though, the industry seems to defy economic principles. Amy and Mike invited editor Hilary Burns to explain the unexpected allure of the most expensive colleges.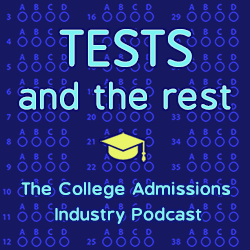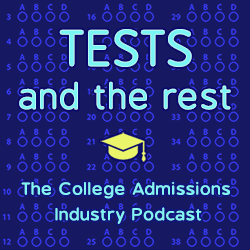 What are five things you will learn in this episode?
Are college prices continuing to increase?
What relationship exists between cost and selectivity?
Are the most expensive schools seeing more or fewer applicants?
Why is the total cost of attendance still an important consideration?
What surprising tier of college has also seen an increase in enrollment?
MEET OUR GUEST
Hilary Burns is the founding reporter and editor of higher-education newsletter, The National Observer: Higher Education Edition, which launched in September 2020. Burns' higher-education coverage is published in more than 40 business publications owned by American City Business Journals.
Previously, Hilary served as associate editor of the Boston Business Journal, where she covered higher education in Greater Boston and managed the paper's special industry sections. She has also been in reporting roles for American Banker, The Charlotte Business Journal, and Bizwomen.com. Beyond those publications, her work has appeared in the Cape Cod Times, USAToday, Huffington Post, Charlotte Magazine and USAirways Magazine. She has also been featured on local tv stations, NPR and Bloomberg radio stations in Charlotte and Boston.
Hilary graduated from Wake Forest University, where she was editor of the student newspaper the Old Gold & Black, and now lives in Cohasset, Massachusetts, with her husband and rescue dog.
Find Hilary at hilaryburns@bizjournals.com.
LINKS
Federal disclosures show the most expensive and most affordable colleges are the ones winning students
The 25 most expensive colleges in the US show how 'the business model of higher education in the U.S. has been broken since 1635'
Are 'best' rankings detrimental to the US higher-ed system?
National Observer Higher Education Newsletter
RELATED EPISODES
THE PRICE YOU REALLY PAY FOR COLLEGE
THE ULTIMATE COLLEGE STRESS TEST
THE IMPACT OF NACAC ADMISSIONS CHANGES
ABOUT THIS PODCAST
Tests and the Rest is THE college admissions industry podcast. Explore all of our episodes on the show page.
ABOUT YOUR HOSTS
Mike Bergin is the president of Chariot Learning and founder of TestBright. Amy Seeley is the president of Seeley Test Pros. If you're interested in working with Mike and/or Amy for test preparation, training, or consulting, feel free to get in touch through our contact page. We'd love to hear from you!