Nobody would argue that all students with special needs don't deserve to be supported and provided the resources they need to thrive. Why, then, do students with special talents–particularly for academics–sometimes lack access to the same consideration? Amy and Mike invited educator and author Tai Abrams to discuss the necessity of gifted and talented programs.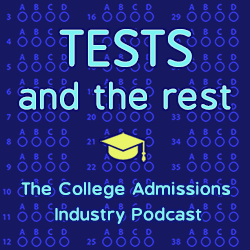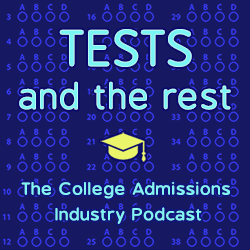 What are five things you will learn in this episode?
What are the benefits of gifted and talented programs for the long-term success of a child?
In what ways do gifted and talented programs contribute to a national talent pipeline?
Is tracking in the form of gifted and talented programs equitable?
Has the pandemic changed the need for and access to gifted and talented programs?
Should gifted and talented programs be expanded?
MEET OUR GUEST
Tai Abrams, MA, is an education entrepreneur, podcast host and best selling author with a mission to position 10,000 children to get on the school-to-wealth pipeline where they can reap the rewards of gaining access to a high quality education and the soft skills training to thrive post graduation. Her first book, Who Am I? An A-Z Career Guide for Teens, provides a playbook for teens to experience early career success and minimize college debt. The daughter of Guyanese immigrants, Tai was the first one in her immediate family to attend highly selective schools by participating in Gifted and Talented programs and understands first-hand why these opportunities are critical. She graduated from The Bronx High School of Science, got her degree in Mathematics from Duke University and is obtaining a Masters in Mathematics Education from Brooklyn College.
Tai envisioned what is now AdmissionSquad after returning to NYC and noticing fewer and fewer underserved students were gaining access to NYC's Specialized High Schools. She quickly realized that the problem was two-fold; there was a significant information gap and content readiness gap at the K-8 education level. Students were not prepared to compete in the competitive NYC top high school admissions process. Throughout her own journey, she benefited from programs that offered strong academic and career guidance to first-generation students wanting to gain entry into competitive colleges and careers. Tai's goal has been to "close the gaps" for underserved students by creating a quality preparatory program to help high-achieving middle schoolers get into top high schools. Now entering their 6th year of operation, AdmissionSquad has evolved to offer online and in-person education programs at scale to empower and equip driven students to achieve their dreams. In light of the global pandemic that faced students all over the world, AdmissionSquad was proud to be in a position to quadruple enrollment and provide consistent access to quality enrichment so students could continue to thrive academically. Tai has been seen on CBS, Fox News, the Wall Street Journal, The New York Post and more.
Find Tai at taiabrams.com and @iamtaiabrams.
LINKS
Who Am I? An A-Z Career Guide for Teens
Why standardized testing is as valuable as ever
School to Wealth Pipeline podcast
RELATED EPISODES
WHEN GIFTED AND TALENTED STUDENTS STRUGGLE
WHY SELECTIVE SPECIALIZED SCHOOLS MATTER
COLLEGE ADMISSIONS FOR TWICE-EXCEPTIONAL LEARNERS
ABOUT THIS PODCAST
Tests and the Rest is THE college admissions industry podcast. Explore all of our episodes on the show page.