With all the focus on selectivity and compatibility–not to mention the delicate dance between potentially interested prospective partners, college admissions sounds a whole lot like dating. Amy and Mike invited tech entrepreneur Dave Hurwitt to share strategies for selecting your forever school.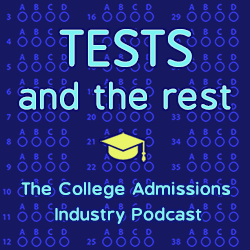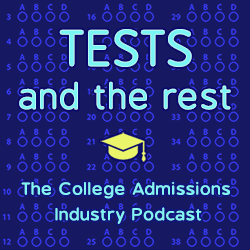 What are five things you will learn in this episode?
What factors should you consider when selecting a college?
What does fit really mean, and how do you know when you've found it?
What role does new matching technology play in selecting a college today?
How does your choice differ before and after acceptance?
What should you do once you have a choice to make about where to accept?
MEET OUR GUEST
Dave Hurwitt is an innovator. Over the course of his career, he's led the development and launch of new products and services – from toothpicks to wind turbines – that have generated well over $1 billion in sales. If you have a large, front loading washing machine in your house, that was Dave and his team at Whirlpool. They re-envisioned the traditional, small European washer for the US market and took front loaders from 1% of the market to over 50% today, saving billions of dollars in electricity and water consumption in the process.
Dave has lived and worked around the world, and is now based in Burlington, Vermont with his wife and two Golden Retrievers. Their 3 "kids" have now graduated from college, but it was his experience with them on their college journeys that started his innovator's brain cranking on what became Troove. Having worked in admissions through grad school, he was amazed by how little technology and the internet had impacted the college search and admissions process. And even more, he was dismayed to discover how often students were transferring or dropping out altogether. In early 2020, this led directly to his founding Troove, a 2-sided, AI powered platform to help students discover their passions, people, and place based on the real experiences of recent alumni and current higher education students.
Find Dave at https://www.troove.me or david@troove.me.
LINKS
The Future Is Now: David Hurwitt Of TROOVE On How Their Technological Innovation Will Shake Up The Tech Scene
RELATED EPISODES
FINDING YOUR COLLEGE FIT
OVERLOOKED ASPECTS OF CAMPUS LIFE
RED FLAGS IN COLLEGE SELECTION
ABOUT THIS PODCAST
Tests and the Rest is THE college admissions industry podcast. Explore all of our episodes on the show page.
ABOUT YOUR HOSTS
Mike Bergin is the president of Chariot Learning and founder of TestBright. Amy Seeley is the president of Seeley Test Pros. If you're interested in working with Mike and/or Amy for test preparation, training, or consulting, feel free to get in touch through our contact page. We'd love to hear from you!