Most investors scrutinize and strategize for every fractional point of return they can muster. Yet, one major expense–sometimes, the largest single bill in a person's lifetime–seems to be held above such petty considerations as ROI. Does that make sense? Amy and Mike invited educational researcher Martin Van Der Werf to clarify the data on return on investment in college.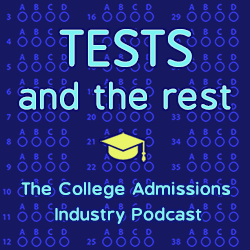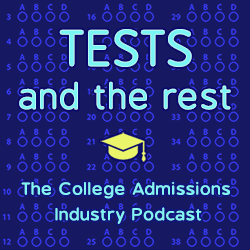 What are five things you will learn in this episode?
What does return on investment (ROI) mean in the context of higher education?
Which kinds of college students are represented in the current ROI data?
What major classes of schools tend to deliver high or low ROI?
What specific factors should applicants focused on ROI consider in the college search?
How does the number of years after entry to college influence ROI calculations?
MEET OUR GUEST
Martin Van Der Werf has extensive experience researching and writing about higher education and the issues facing the industry. His work at the center is focused on such issues as diversity and access to higher education, the return on investment of a college degree, and the workplace value of college degrees.
Marty is a former reporter and editor at The Chronicle of Higher Education, where he was responsible for all coverage of the business and financial management of colleges and universities. He was the founding director of Chronicle Research Services, a new-business development arm of the Chronicle. He currently serves as Director of Editorial and Education Policy for the Georgetown University Center on Education and the Workforce (CEW).
Before joining CEW in 2015, Marty worked for Huron Consulting Group, the largest consulting company in higher education. Previously, Marty was an award-winning reporter, columnist, and editor at two of the largest daily newspapers in the US—The St. Louis Post-Dispatch and The Arizona Republic, in Phoenix.
Marty holds a Bachelor of Science degree in Journalism from Boston University, and was awarded a Master's degree in Higher Education Administration from Georgetown University in 2021.
Find Marty at cewgeorgetown@georgetown.edu.
LINKS
Ranking 4,500 Colleges by ROI data
Is College Worth It? A Comprehensive Return on Investment Analysis
RELATED EPISODES
THE PRICE YOU REALLY PAY FOR COLLEGE
ATTENDING A COMMUNITY COLLEGE
WHAT IS A NET PRICE CALCULATOR?
ABOUT THIS PODCAST
Tests and the Rest is THE college admissions industry podcast. Explore all of our episodes on the show page.
ABOUT YOUR HOSTS
Mike Bergin is the president of Chariot Learning and founder of TestBright. Amy Seeley is the president of Seeley Test Pros. If you're interested in working with Mike and/or Amy for test preparation, training, or consulting, feel free to get in touch through our contact page. We'd love to hear from you!