Higher education might be the priciest purchase in a person's life. So why are there still so many questions about when and how to put money aside for that specific expense? Amy and Mike invited financial planner John Skomski to share strategies for investing in college.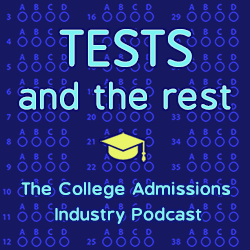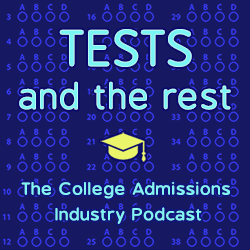 What are five things you will learn in this episode?
Is it reasonable for families to expect the full cost of college to be covered by scholarships and grants?
How much should an average family set aside for college?
When is the best time to begin saving for college?
What are some optimal long-term saving strategies for college?
What are some good strategies for investing when college is a year or two away?
MEET OUR GUEST
John Skomski has over a decade of experience helping people visualize and achieve their ideal futures. He's worked alongside hundreds of families, assisting them in setting goals and removing obstacles to their success. He started his career right out of college as an academic coach, advising students and their families regarding the courses and cost structure of earning their degree.
He joined Best Times Financial in 2014, and began as the firm's Paraplanner, where he focused on guiding clients through the trademarked Custom Wealth Architect process. He and Kevin Best also created Cash Flow Discovery, a financial planning process that provides clients with a straightforward guide along each step toward their financial independence. In 2017, John launched his own financial planning practice within Best Times, specializing in designing financial plans that provide clients with strategies for wealth creation and retirement. He works with a broad range of individuals, from retirees to working professionals, and advises them in the areas of cash flow, investments, insurance and education planning. He also leads the firm's seminar program and teaches several courses in the community each year.
John has a Bachelor of Science in Business through Thomas Edison State University in NJ and is a CERTIFIED FINANCIAL PLANNER™ Professional, the highest certification achievable in financial planning. He holds FINRA Series 7 and 63 securities registrations, as well as all requisite state and insurance licenses required to implement financial plans. John resides in Rochester with his wife, Natalie, and 3 children. He enjoys spending time with them, keeping freshwater aquariums, football and home AV systems. They also enjoy volunteering with their church and at local community events.
Find John on LinkedIn or 585-504-3600.
LINKS
John Skomski's personal page
Think. Live. Repeat. Podcast
RELATED EPISODES
UNDERSTANDING YOUR COLLEGE TUITION BILL
WHAT IS A NET PRICE CALCULATOR?
RETURN ON INVESTMENT IN COLLEGE
ABOUT THIS PODCAST
Tests and the Rest is THE college admissions industry podcast. Explore all of our episodes on the show page.
ABOUT YOUR HOSTS
Mike Bergin is the president of Chariot Learning and founder of TestBright. Amy Seeley is the president of Seeley Test Pros. If you're interested in working with Mike and/or Amy for test preparation, training, or consulting, feel free to get in touch through our contact page. We'd love to hear from you!