Test preparation might be the least understood or explored multi-billion dollar.industry in the world. How has test prep–particularly in the realm of college admissions testing–changed, and how is the industry still changing? Amy and Mike invited educational consultant Kevin Organisciak to explore the state of the test prep industry in 2019.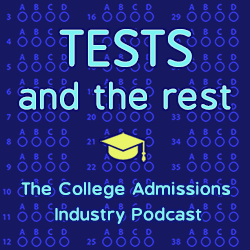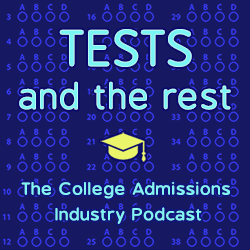 What are five things you will learn in this episode?
In what ways is the test prep industry growing?

What forms of test prep are students currently looking for?

What new trends are emerging in test prep?

Is local test prep going away?

What might the future hold for the SAT and ACT?
MEET OUR GUEST
Kevin Organisciak has been guiding educational service firms for over a decade.  He was an executive at Kaplan Test Prep and Admissions where he earned company wide distinction in profitability AND student outcomes. While at Kaplan, Kevin created the industry's  first Higher Score Guarantee (still in use).
In 2009 Kevin founded The Association for Test Prep, Admissions, and Private Tutoring (TPAPT);  since then TPAPT has helped over 1000 schools, learning franchises, and college prep firms scale, accelerate, or turn around their business. Kevin holds Master's degrees in Organizational Behavior and Educational Psychology.  He is married with four kids and a dog.
Find Kevin Organisciak at the TPAPT website: https://testprepprofessionals.com/.
ABOUT THIS PODCAST
Tests and the Rest is THE college admissions industry podcast. Explore all of our episodes on the show page.