For most families, the path from kindergarten to college seems set in stone, requiring as many years as there are grades. Yet, many students accelerate through the process. Should yours? Amy and Mike invited educator Ann Lupkowski-Shoplik to explore the impact of skipping a grade on students.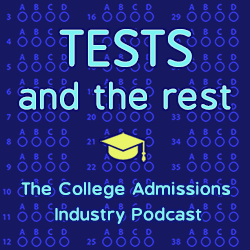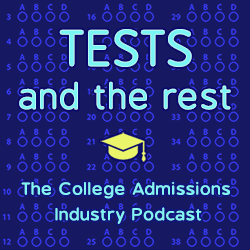 What are five things you will learn in this episode?
What is grade acceleration?
Do a lot of students skip grades?
What are the benefits and potential drawbacks of grade acceleration?
How do the impacts of acceleration change based on grade?
How can families make the right choice about grade skipping?
MEET OUR GUEST
Ann Lupkowski-Shoplik, Ph.D. is the Administrator of Acceleration Institute and Research at the University of Iowa Belin-Blank Center. She founded and directed the Carnegie Mellon Institute for Talented Elementary Students (C-MITES) at Carnegie Mellon University for 22 years. She co-authored Developing Math Talent: A Comprehensive Guide to Math Education for Gifted Students in Elementary and Middle School (2nd ed.), and the Iowa Acceleration Scale, and co-edited A Nation Empowered: Evidence Trumps the Excuses Holding Back America's Brightest Students. She co-authored Developing Academic Acceleration Policies: Whole Grade, Early Entrance, and Single Subject with Wendy A. Behrens and Susan G. Assouline.
Ann is co-developer of the new Integrated Acceleration System, an online tool designed to help educators and families make decisions about grade skipping, subject acceleration, early entrance to kindergarten or college, and acceleration with twice exceptional students. In addition to academic acceleration, her professional interests include identifying exceptionally mathematically talented students and devising appropriately challenging opportunities for them as well as assisting educators in understanding the Talent Search Model and how it can be utilized in schools.
Find Ann at acceleration@belinblank.org.
LINKS
Acceleration Institute
A Nation Empowered: Evidence Trumps the Excuses Holding Back America's Brightest Students
The Best-Kept Secret in Gifted Education: Above-Level Testing
Early Entrance to College: Information and Resources
RELATED EPISODES
COLLEGE ADMISSIONS FOR TWICE-EXCEPTIONAL LEARNERS
WHEN GIFTED AND TALENTED STUDENTS STRUGGLE
FINISHING A FOUR-YEAR DEGREE ON TIME
ABOUT THIS PODCAST
Tests and the Rest is THE college admissions industry podcast. Explore all of our episodes on the show page.