The SAT has attracted incalculable criticism and scorn over the last century, but would detractors feel as much loathing if they knew the test's noble origins and purpose? Amy and Mike invited educational icon Anthony P. Carnevale to recall the historical mission of the SAT.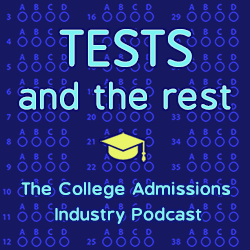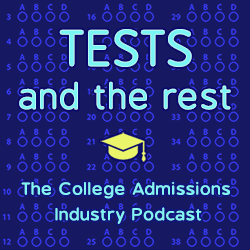 What are five things you will learn in this episode?
What was the original purpose of the SAT?
What was the initial role of the College Board?
What did the SAT have to do with the Cold War?
What are the limits of standardized tests in American education?
Does elimination of testing standards improve issues of equality and access?
MEET OUR GUEST
Dr. Anthony P. Carnevale serves as Director of the Georgetown University Center on Education and the Workforce and is co-author of The Merit Myth: How Our Colleges Favor the Rich and Divide America. He has served as Vice President of the Educational Testing Service (ETS), senior staff in both the US Senate and House, and has received appointments in multiple presidential administrations. In 1993 he was appointed by President Bill Clinton to chair the National Commission on Employment Policy and was subsequently appointed by President George W. Bush to serve on the White House Commission on Technology and Adult Education. Dr. Carnevale co-authored the principal affidavit in Rodriguez v. San Antonio, a US Supreme Court action to remedy unequal education benefits, a landmark case that resulted in significant fiscal reforms to equalize K-12 education spending in a majority of states. Dr. Carnevale received his BA from Colby College and his PhD in public finance economics from the Maxwell School at Syracuse University.
Find Tony at apc39@georgetown.edu.
LINKS
The Merit Myth: How Our Colleges Favor the Rich and Divide America
What Excellent Community Colleges Do: Preparing All Students for Success
RELATED EPISODES
PAST, PRESENT, AND FUTURE OF TESTING
IMPLICATIONS OF AN ENVIRONMENTAL CONTEXT DASHBOARD
WHAT COLLEGE BOARD AND ACT ARE DOING RIGHT
ABOUT THIS PODCAST
Tests and the Rest is THE college admissions industry podcast. Explore all of our episodes on the show page.