One of the great challenges of modern education is finding ways to teach students everything they should know along with everything they must know. Unfortunately, while understanding saving, spending, and investing falls into the latter category, most teens and young adults haven't learned the basics. Amy and Mike invited educator Isabel De La Cruz to outline financial literacy essentials for students.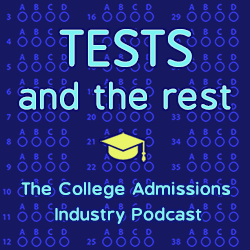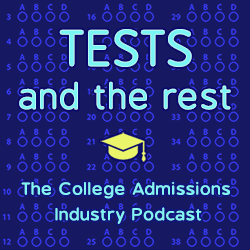 What are five things you will learn in this episode?
Why is financial literacy so important for high school and college students?
Where should young adults learn financial literacy?
What are common problems resulting from poor financial literacy?
What should young adults know about personal finance?
What should young adults invest in?
MEET OUR GUEST
After over seven years of tutoring Math, Science, and Spanish 1-on-1, Isabel De La Cruz decided to start a YouTube channel in March 2020 to provide free instruction to students all around the world. Her mission was to make Math and Science fun, simple, and applicable to everyday life. However, she realized that much of what she was teaching did not prepare students for one crucial aspect of their lives: finances!
Isabel had gone through a rough financial path herself and realized that the only reason she struggled with finances was because she too lacked financial education growing up. It took her years of hard work and hundreds of hours of educating herself to finally get to a financially comfortable place. Now, she wants to share everything she learned during her financial journey with the younger generation so that they can avoid the preventable mistakes she made. This is why she decided to focus her channel on Financial Literacy for teens. Not only because it is a necessary topic, but because it's something her High School students crave.
Since March of 2020, Isabel has released over 100 videos on her YouTube channel, created a Financial Literacy game, and started a free Financial Literacy for Teens Udemy course. Her ultimate goal is to make financial literacy available to every teen regardless of their current financial status.
Isabel can be reached at hello@isabelexplains.com.
LINKS
Isabel Explains
How to Adult: Personal Finance for the Real World
YouTube Channel: www.youtube.com/isabelexplains
RELATED EPISODES
THE TRUTH ABOUT STUDENT LOAN DEBT
THE PRICE YOU REALLY PAY FOR COLLEGE
WHAT YOU NEED TO KNOW ABOUT STUDENT LOANS
ABOUT THIS PODCAST
Tests and the Rest is THE college admissions industry podcast. Explore all of our episodes on the show page.
ABOUT YOUR HOSTS
Mike Bergin is the president of Chariot Learning and founder of TestBright. Amy Seeley is the president of Seeley Test Pros. If you're interested in working with Mike and/or Amy for test preparation, training, or consulting, feel free to get in touch through our contact page. We'd love to hear from you!