We accept as bedrock truth that every important test should be studied for. How often, though, do we explore what studying actually entails? Amy and Mike invited educators Anna Solomon and Kailey Ossanna to share effective study skills for test preparation.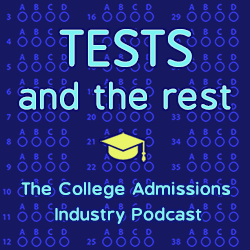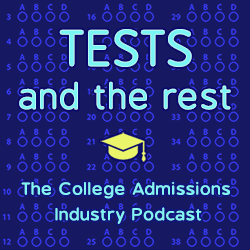 What are five things you will learn in this episode?
What makes studying a skill?
What does a lack of effective study skills look like?
What study skills are essential for students preparing for important exams?
Why are study skills best learned as interactive conversations?
Why is self-advocacy considered a study skill?
MEET OUR GUEST
Anna Solomon grew up in Florida and graduated with a B.A. in History from New College of Florida. She lived in Asheville (NC) and Richmond (VA), and now lives in Salisbury (MD). She worked for Huntington Learning Center, Tutor Doctor, and other private tutoring and test prep companies before beginning her own company, Flamingo Tutoring. She now focuses on one-on-one tutoring for the SAT and ACT.
Anna is thrilled to be part of the NTPA and co-founder of the NTPA Book Club and Women of NTPA. When Anna isn't hanging out with colleagues (virtually) or working with students (virtually), she is out exploring with her four-year-old.
Anna previously appeared in a Test Prep Profile in episode 250.
Find Anna at testprep@flamingotutoring.com.
Kailey Ossanna is the proud owner of KO Tutoring, the test prep company she founded in August 2020. She is a graduate of Campbell University, receiving her BS in Biology. Kailey's path to KO Tutoring has had many interesting stops. From her time as an officer in the United States Army to overseeing quality control of the production of vital medical supplies to teaching math and science in Appalachia, Kailey has brought professionalism and passion to everything she has done. She is now using her experiences and love for education and education policy to provide excellent service to her clients and work towards uplifting all students by working within the professional tutoring community and local communities.
Kailey previously appeared in a Test Prep Profile in episode 416 and a Sponsor Spotlight in episode 446.
Find Kailey at https://www.kotutoring.com.
LINKS
Study Skills: Planner and Curriculum
RELATED EPISODES
HOW TO TEACH STUDENTS TO STUDY EFFECTIVELY
FAST AND SLOW LEARNERS
MAKING LEARNING SCIENCE WORK FOR YOU
ABOUT THIS PODCAST
Tests and the Rest is THE college admissions industry podcast. Explore all of our episodes on the show page.
ABOUT YOUR HOSTS
Mike Bergin is the president of Chariot Learning and founder of TestBright. Amy Seeley is the president of Seeley Test Pros. If you're interested in working with Mike and/or Amy for test preparation, training, or consulting, feel free to get in touch through our contact page. We'd love to hear from you!