NACAC's Code of Ethics and Professional Practices (CEPP) establish guidelines for college admissions conduct that most colleges voluntarily observe. In 2019, the organization voted to remove three provisions believed to inhibit competition among colleges for students. How will this change college recruiting practices? Amy and Mike invited past president of NACAC Patrick O'Connor to explain the implications of 2020 changes in admissions rules.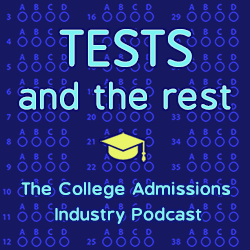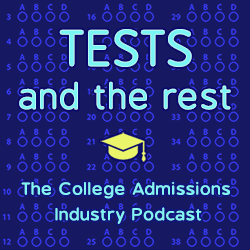 What are five things you will learn in this episode?
What is Early Decision and how has the ED system changed?
How do applicants and colleges benefit from Early Decision?
How binding are Early Decision and Early Action?
What has changed in deadlines for commitment?
Why should we expect a wild summer for counselors and college-bound students alike?
MEET OUR GUEST
Patrick O'Connor is associate dean of college counseling at Cranbrook Kingswood School in metropolitan Detroit. A past president of NACAC and Michigan ACAC, Patrick also teaches Counseling in the College Selection Process as both a graduate class and professional development program. In 2017-18, he served as the inaugural School Counselor Ambassador Fellow with the US Department of Education, keeping the Department informed of current trends and issues of interest to school counselors.
Patrick is the author of five books on college counseling, including the highly acclaimed College Counseling for School Counselors and the College is Yours series. He also writes regularly for HS Counselor Week, and Admissions Intel, with other work appearing in The Washington Post, USA Today, The Christian Science Monitor, and Diverse: Issues in Higher Education. He is on the board of directors for the Michigan College Access Network, serves as the co-founder and co-editor of the Journal of College Access, and has recently served on the board of The Common Application, and the credentialing commission for the American Institute of Certified Educational Planners.
A member of the Political Science Faculty at Oakland Community College, Patrick is a recipient of the Outstanding Faculty Award from Oakland Community College, the Margaret Addis Service to NACAC Award, NACAC's Government Relations Award, and the William Gramenz Award (for outstanding contributions to college counseling in Michigan.) He holds five college degrees, including a Ph.D. in Education Administration, and is the first member of his family to graduate from college.
Find Patrick at collegeisyours.com.
LINKS
NACAC's Code of Ethics and Professional Practices (CEPP)
Changes in College Admissions Deadlines Mean Changes for Counselors
College counselor to parents: Relax
Benefits of Applying Early Decision at High Point University
ABOUT THIS PODCAST
Tests and the Rest is THE college admissions industry podcast. Explore all of our episodes on the show page.