The college admissions process can provoke a lot of anxiety, not just in students but in every other person with a stake in uncertain outcomes. Does submitting applications have to be this hectic? Amy and Mike invited high school counselor Candace McMahon to share guidance on destressifying the college admissions process.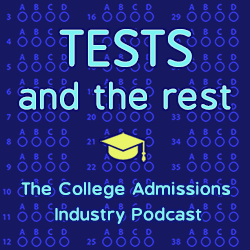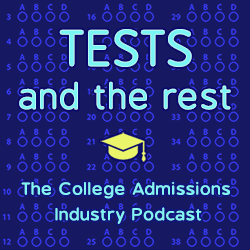 What are five things you will learn in this episode?
What is overwhelming students today about the college admissions process?
Why has college admissions become an academic arms race?
Who is responsible for the college madness: students, parents, or colleges?
How can those who support students bring balance into the process?
What radical steps might high schools take to relieve admissions stress?
MEET OUR GUEST
Candace McMahon began her teaching career as a music educator in the Cadillac City School District after graduating from Western Michigan University in 1988. The following year, she began her career in the Olmsted Falls City School District, where she spent 9 years teaching vocal music at the intermediate and high school levels. After earning a Master's in School Counseling in 1998, she began her school counseling career in the Rocky River City School District. This year marks her 24th year in the district-serving students under the academic, college/career, and social/emotional domains; she also holds an administrative license.
Throughout her tenure in education, she has facilitated, chaired or assisted in numerous educational ventures: The Blue Ribbon Team Writer and Editor, Outcome Accreditation Committee for Student Recognition, Welcome Back to School Committee, School Development Team, League Transition Committee, Grant Writing Committee, Faculty Council, the RRCSD Vision and Mission Human Resources Committee, Senior Project Coordinator, Curriculum Advisory Committee, and Student Recognition Alteration Committee.
In addition, she has served the greater community as a Levy Committee Member and Levy Campaign Community Speaker. As a member of the Cuyahoga County Board of Health Heroin Task Force, she was a Greater-Cleveland Community Speaker, in partnership with the U.S. District Attorney's Office. She has also received the Ohio Department of Education's Master Teacher designation twice.
LINKS
Effectively Balancing Academics With Extracurricular And Co-curricular Activities
The Mental Health Toll of Academic Pressure
The Case For SEL: How Academic Stress Affects Student Mental Health
School Stress Takes A Toll On Health, Teens And Parents Say
RELATED EPISODES
BRINGING CRITICAL BALANCE TO HIGH SCHOOLERS' LIVES
HOW PARENTS CAN BEST SUPPORT STUDENTS IN TEST PREP
FAMILY CONVERSATIONS ABOUT COLLEGE ADMISSIONS
ABOUT THIS PODCAST
Tests and the Rest is THE college admissions industry podcast. Explore all of our episodes on the show page.
ABOUT YOUR HOSTS
Mike Bergin is the president of Chariot Learning and founder of TestBright. Amy Seeley is the president of Seeley Test Pros. If you're interested in working with Mike and/or Amy for test preparation, training, or consulting, feel free to get in touch through our contact page. We'd love to hear from you!