The SAT and ACT have both been around for decades, but the two tests have never been more alike or universally accepted. How is a college-bound teen to choose? Amy and Mike invited test prep professional Heather Krey to help understand the relevant criteria in deciding between the SAT and ACT.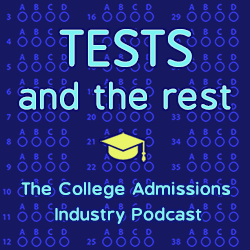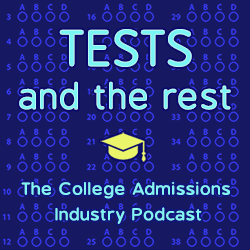 What are five things you will learn in this episode?
Why shouldn't students automatically default to a certain test?
What math considerations influence test selection?
What reading considerations influence test selection?
What time management considerations influence test selection?
What is the most accurate way to decide between the SAT and ACT?
MEET OUR GUEST
Heather Krey is the director of Test Prep for Success, located in Allentown, PA.  She has a background in engineering, psychology, and education, and has put that together to help hundreds of students do their best on the SAT and ACT. In addition to teaching SAT and ACT classes, Heather works with students one-on-one, either in person or through video chat, to help them meet their personal goals and get into their top choice colleges.  Heather Heather has also created an SAT/ACT Combo Test that high school students can take to determine which of the two tests is a better match for their academic strengths.
Find Heather Krey at http://TP4S.com.
ADDITIONAL LINKS
How do the SAT and ACT differ?
SAT vs. ACT: How do you decide?
Official SAT/ACT concordance tables 
ABOUT THIS PODCAST
Tests and the Rest is THE college admissions industry podcast. Explore all of our episodes on the show page.