The global pandemic may be behind us, but every sector of society–including education–still struggles from its aftereffects. Amy and Mike invited educator Pranoy Mohapatra to describe the extent of COVID learning loss.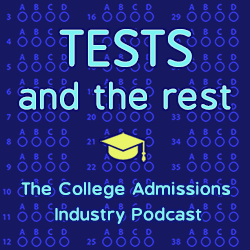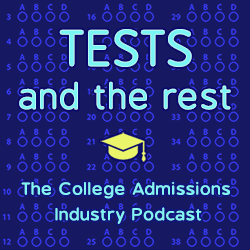 What are five things you will learn in this episode?
How bad, exactly, has COVID learning loss been?
What has the research uncovered regarding learning loss?
Were all students impacted equally during the pandemic?
What are the most effective interventions for students who suffered learning loss?
What roles do mental health and self-concept play in learning?
MEET OUR GUEST
Pranoy Mohapatra began tutoring as a high school sophomore for a local company after finding joy in helping classmates at the Academy of Allied Health and Sciences study for tests. Pranoy found he learned by teaching and explaining concepts to reinforce them, and often viewed standardized tests as puzzles. He continued to tutor through college and his first year of medical school, before leaving medical school and officially starting his tutoring company PMTutoring LLC in 2015.
Pranoy's approach to test prep focuses on in depth understanding and recognition of concepts, as he found the "memorize and regurgitate" methods taught in many classes frustrating. His objective is to provide the tools necessary for any student with goals the opportunity to reach them.
Pranoy is a founding member of the Board of Directors of the National Test Prep Association. He first appeared on this podcast in episode #36 to discuss Techniques to Motivate Unmotivated Students and was the subject of a TEST PREP PROFILE in episode #280.
Find Pranoy at www.PMTutoring.com.
LINKS
Covid Learning Loss—What We Know and What We Can Do About It
Have ACT Scores Declined During the COVID-19 Pandemic? An Examination of Fall State and District Testing Data
The Kids are Far, Far Behind in School
The pandemic has had devastating impacts on learning. What will it take to help students catch up?
RELATED EPISODES
WHY COLLEGE READINESS MATTERS
WHY GRADE INFLATION IS HARMFUL
THE GROWING IMPACT OF CHEATING DURING COVID
ABOUT THIS PODCAST
Tests and the Rest is THE college admissions industry podcast. Explore all of our episodes on the show page.
ABOUT YOUR HOSTS
Mike Bergin is the president of Chariot Learning and founder of TestBright. Amy Seeley is the president of Seeley Test Pros. If you're interested in working with Mike and/or Amy for test preparation, training, or consulting, feel free to get in touch through our contact page. We'd love to hear from you!