Sometimes, the best way to ensure that everyone taking a test is compared fairly is to make sure that not everyone takes the test the exact same way. Testing accommodations are meant to level the playing field in the case of disability or differences. Amy and Mike invited accommodations expert Bailey Graham to describe common mistakes in applying for ACT accommodations.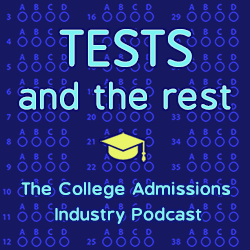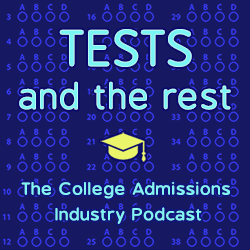 What are five things you will learn in this episode?
What accommodations are available to test takers?
What is the right timeline for requesting accommodations?
How important is professional documentation in the application?
What are common missteps in applications?
What chronic or sudden medical issues may warrant accommodations?
MEET OUR GUEST
Bailey Graham is the Senior Accommodations Analyst at ACT, Inc. and has been there for three years. She has an undergraduate degree in psychology and a dual Master of Arts in Counseling Psychology and Art Therapy from Adler University in Chicago. Bailey has had over a decade of experience working in the developmental disabilities field and has operated in several different roles ranging from direct service provision, case management, compliance, counseling, and program development & management. Prior to working at ACT, she served as a Disability Specialist at the University of Illinois at Chicago, where she helped hundreds of students with disabilities navigate the college experience. Bailey currently lives with her husband and one year old son in the Iowa City area. When she's not working, Bailey can be found reading books curled up with her pets and cultivating her houseplant collection.
Send your questions about ACT accommodations to ACTaccom@act.org or 319-337-1332.
LINKS
RELATED EPISODES
RECEIVING TESTING ACCOMMODATIONS
TEST PREP FOR STUDENTS WITH ACCOMMODATIONS
HOW TO READ A PSYCH-ED REPORT
ABOUT THIS PODCAST
Tests and the Rest is THE college admissions industry podcast. Explore all of our episodes on the show page.