Homeschooling offers a distinctive choice for families seeking a flexible, specialized K-12 education for their children. Full immersion into higher education, however, cannot be experienced at home. Amy and Mike invited educational consultant Barbara Hettle to explain the nuances of college admissions for homeschoolers.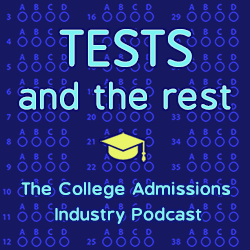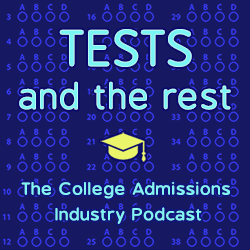 What are five things you will learn in this episode?
Who homeschools high school, and why do they choose this form of education?
How is college admissions different for homeschoolers?
What makes organized documentation so important for college-bound homeschoolers?
Why do standardized exams carry special significance for homeschoolers?
What special advantages do homeschoolers have in the application process?
MEET OUR GUEST
Barbara Hettle is an independent educational consultant who works with public, private, and homeschooled students from across the US. Barbara's background includes a wide variety of positions in the nonprofit and education sectors, including experience teaching writing and English as a Second Language. Eighteen years ago, she reluctantly became a homeschool parent planning to homeschool "just for kindergarten" and fell in love with the flexibility and freedom of this educational alternative. Barbara completed a Certificate in College Counseling from UCLA in 2010.
Through her business Homeschool Success, Barbara has helped hundreds of families with high school and college admissions planning. She stays current with admissions trends and is a member of professional associations including the Higher Educational Consultants Association. Barbara appreciates the diversity of the homeschool movement and loves helping teens find unique ways to engage with their interests and develop their talents.
Find Barbara at https://homeschoolsuccess.com/.
LINKS
Homeschool Success Facebook
Hettle College Consulting (for public and private school students)
RELATED EPISODES
THE REALITY OF GRADE INFLATION
HELPING TEENS GET THE SLEEP THEY NEED
CREATING A HOMESCHOOL PLAN DURING A CRISIS
ABOUT THIS PODCAST
Tests and the Rest is THE college admissions industry podcast. Explore all of our episodes on the show page.