Over the last several years, timeless verities related to getting into college–or even what colleges a student can get into–have given way to painful, new truths. Amy and Mike invited educational consultant Rebecca Stuart-Orlowski to share admissions notes for the HS graduating class of 2023.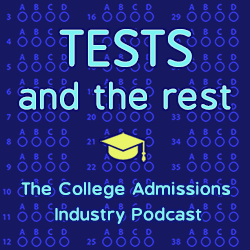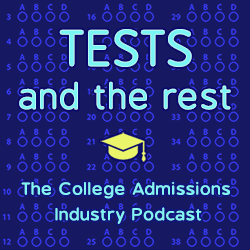 What are five things you will learn in this episode?
Should students in the HS class of 2023 take the SAT or ACT?
How many reach/match/likely schools should be on a student's list?
What is considered a match or likely school for the Class of 2023?
Should students consider applying Early Decision?
How should students and families manage expectations for this admissions cycle?
MEET OUR GUEST
Rebecca Stuart-Orlowski, founder of Orlowski College Consulting, has worked in education for 35 years and has worked as an Independent Educational Consultant for 10+ years. She has a specialized Certificate in College Counseling from UCSD, a BA in Communicative Disorders from San Diego State, and two active teaching credentials. She taught deaf, LD, and 2E students for four years and was a college counselor at a small private school for 3 years. Rebecca specializes in gifted/2E, STEM, creative, homeschooled, and transfer students.
Rebecca can be reached at r.orlowski.consulting@gmail.com.
LINKS
What Are Your Expectations?
Admissions Trends for the HS Class of 2023
College Kickstart
How many reach, match, and safety schools should be on your college list?
Should Today's Students Take the SAT & ACT?
Should You Apply Early Decision?
RELATED EPISODES
LONG-TERM PLANNING FOR COLLEGE ADMISSIONS
COLLEGE ADMISSIONS INSANITY
USING THE COMMON DATA SET
ABOUT THIS PODCAST
Tests and the Rest is THE college admissions industry podcast. Explore all of our episodes on the show page.
ABOUT YOUR HOSTS
Mike Bergin is the president of Chariot Learning and founder of TestBright. Amy Seeley is the president of Seeley Test Pros. If you're interested in working with Mike and/or Amy for test preparation, training, or consulting, feel free to get in touch through our contact page. We'd love to hear from you!