The Advanced Placement exams represent some of the most challenging subject-specific standardized tests a high schooler might ever take. Amy and Mike believe that every test warrants smart, serious preparation, so we invited educator Kyle Terracciano to share valuable strategies, insights, and resources for getting ready for the AP Statistics exam.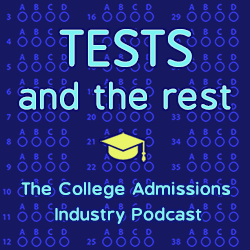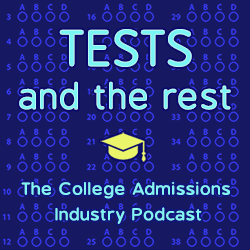 What are five things you will learn in this episode?
What is tested on the AP Statistics exam?
How important is a calculator on the AP Statistics exam?
What are the highest priority topics for this exam?
What are the best prep materials for AP Statistics?
How should students prepare for the AP Statistics exam?
MEET OUR GUEST
Kyle Terracciano is the founder of the company Tutorllini, the math test prep YouTube channel Tutorllini Test Prep, and the Facebook group Digital SAT Prep. Since 2019, he has been on a mission to empower students to dominate their college admissions tests and bring much-needed clarity to the confusing world of academic math.
Kyle's journey as an educator began in his college years while working as a competitive swimming coach, sparking his passion for mentoring others. After graduating with a degree in Chemical Engineering from the University of Connecticut in 2018, he couldn't resist the call of teaching. Kyle went on to earn a Master's Degree in Mathematics Education from Rutgers University in 2020, and then through Tutorllini, dedicated himself fully to his goal of empowering students everywhere with not just a deeper understanding of math, but more confidence as well.
But Kyle doesn't stop there. Determined to make a global impact, Kyle runs one of the fastest growing YouTube channels and Facebook groups focused on the Digital SAT, all completely free to anyone who is ready to learn. By using the most modern tech and impactful visuals with a dose of humor and his trademark relatable personality, Kyle helps students unlock their full potential.
Find Kyle at tutorllini.com.
LINKS
TI-84 Plus CE Color Graphing Calculator
The Practice of Statistics 6th Edition Updated
AP Statistics Handwritten Chapter Notes
Goldie's Math Emporium Full Curriculum for AP Stats
Stats Medic Review Course
Khan Academy AP Statistics
Skew the Script
AP Statistics Free-Response Questions
The Super Six
AP Statistics YouTube channel
RELATED EPISODES
CHOOSING HIGH SCHOOL MATH COURSES STRATEGICALLY
COURSE SELECTION FOR HIGHLY SELECTIVE ADMISSIONS
THE FUTURE OF AP EXAMS
ABOUT THIS PODCAST
Tests and the Rest is THE college admissions industry podcast. Explore all of our episodes on the show page.
ABOUT YOUR HOSTS
Mike Bergin is the president of Chariot Learning and founder of TestBright. Amy Seeley is the president of Seeley Test Pros. If you're interested in working with Mike and/or Amy for test preparation, training, or consulting, feel free to get in touch through our contact page. We'd love to hear from you!