Ready to learn the history, philosophy, and practice of an experienced professional in the test prep industry?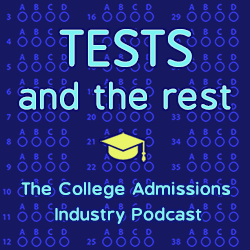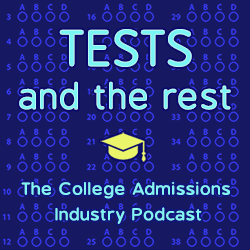 Meet Rob Margolis, the founder and president of Stumptown Test Prep, LLC. He has been a professional tutor since 1997, beginning in the Washington, DC, area, then in Manhattan, and, since 2004, in Portland, Oregon. He has dedicated approximately 25,000 hours specifically to one-on-one standardized test preparation and has been featured in U.S. News and World Report's America's Best Colleges, Newsweek, and Education Week. In addition, he has taught mathematics, history, and English to grades six through nine at public and private schools in Washington, DC; Santa Fe, NM; and Portland, OR.
Rob graduated from Yale University with a BA in History, and subsequently earned an MA in Liberal Arts from the Graduate Institute of St. John's College. He is an avid Crossfitter and wishes he had more time to read Cormac McCarthy.
Find Rob at rob@stumptowntestprep.com.
ABOUT THIS PODCAST
Tests and the Rest is THE college admissions industry podcast. Explore all of our episodes on the show page.
ABOUT YOUR HOSTS
Mike Bergin is the president of Chariot Learning and founder of TestBright. Amy Seeley is the president of Seeley Test Pros. If you're interested in working with Mike and/or Amy for test preparation, training, or consulting, feel free to get in touch through our contact page. We'd love to hear from you!