Ready to learn the history, philosophy, and practice of an experienced professional in the test prep industry?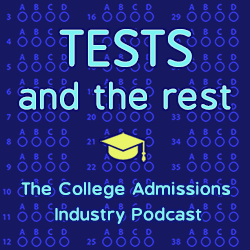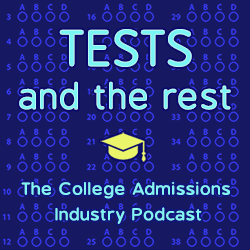 Meet Jeff Eisenberg, the founder of Long Island Test Prep, who has been working as a test prep professional since 1991. He's a lifelong resident of Long Island. Having just retired from the classroom after a 31-year career teaching Social Studies at East Meadow High School, he's now working full-time to help students prepare for college by coaching them for all sections of the SAT, ACT, and GRE exams, and guiding them through the Admissions Essay process.
Having done the SUNY Tour, he has a BA in History from Binghamton University and an MA in American History from the University at Albany. He also enjoys working with students who ask for help preparing for Social Studies class.
In his free time, he revels in the joy of his family and friends, music and reading non-fiction. He also spends time being repeatedly disappointed by his favorite sports teams.
You can find Jeff at https://www.longislandtestprep.com.
ABOUT THIS PODCAST
Tests and the Rest is THE college admissions industry podcast. Explore all of our episodes on the show page.
ABOUT YOUR HOSTS
Mike Bergin is the president of Chariot Learning and founder of TestBright. Amy Seeley is the president of Seeley Test Pros. If you're interested in working with Mike and/or Amy for test preparation, training, or consulting, feel free to get in touch through our contact page. We'd love to hear from you!