Ready to learn the history, philosophy, and practice of an experienced professional in the test prep industry?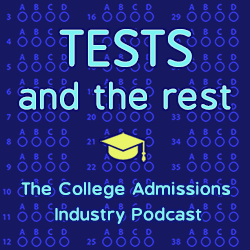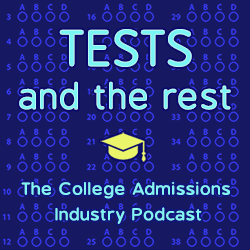 Meet Dr. Kuni Michael Beasley, who has a BS from Texas Christian University (GO Frogs!), an MBA from Oklahoma City University, a Doctor of Ministry in Greek and Hebrew from Tyndale Seminary, and a Ph.D. from the University of Texas at Arlington. He has been helping students prepare for college for over 40 years. Dr. Beasley has helped students enroll in the top colleges in the country to include Harvard, West Point, Stanford, Notre Dame, Georgia Tech, Pepperdine, and MIT, with many on full scholarships.
Dr. Beasley has an eclectic background. After earning his undergraduate degree, he served on active duty with the Army where he was the youngest commander in Europe in charge of a nuclear Field Artillery unit. When he returned to the US, he oversaw Officer Training and developed several novel training strategies that won him a medal for his efforts. While on active duty, Dr. Beasley earned his master's degree in fifty weeks attending classes at night. He left active duty to take a position with the Federal Reserve Bank where he was a Training Specialist, Management Systems Coordinator, and the Strategic Planner. While there, he worked on the new currency and applied creative ideas to operations and check processing. From there, Dr. Beasley was the International Management Consultant for Caltex Petroleum overseeing executive development and strategic training for executives in 55 countries.
Dr. Beasley left corporate America to pursue a personal passion to coach football. In his first year as a high school football coach, Coach Beasley's team won the 1994 Texas AAA state championship. He returned to coaching in 2021 and led his team to the state championship game again.
Seeing that many students were under-challenged, in 1996, Dr. Beasley started his own school in a rented Sunday School room at the First Baptist Church in Duncanville, Texas, with seven students. By 2009, there were 22 schools from Springfield, Massachusetts to Hot Springs, Arkansas, to Palm Springs, California. He initiated a College Readiness business taking his unique preparation process to the public and private school students. His SAT and ACT prep programs were used in public schools in nine states.
Dr. Beasley taught college for sixteen years at several institutions to include Northwood University, Dallas Baptist University, University of Texas at Arlington, and thirteen years at LeTourneau University. He is credentialed to teach at the graduate level in 14 subject areas to include Business, Political Science, Public Administration, Urban Studies, Economics, Psychology, Geography, and Military History. His Ph.D. is in Urban and Public Administration where he wrote his dissertation on the transition of the Federal Reserve in the late 80's. He earned his Doctor of Ministry in Greek and Hebrew studies concurrently with his Ph.D. Very few can bring a portfolio with military command, championship coaching, academic achievement, college teaching, school administration, and the innovative entrepreneurship to build a nationwide business.
You can find Kuni at info@beasleycollegeprep.com.
ABOUT THIS PODCAST
Tests and the Rest is THE college admissions industry podcast. Explore all of our episodes on the show page.
ABOUT YOUR HOSTS
Mike Bergin is the president of Chariot Learning and founder of TestBright. Amy Seeley is the president of Seeley Test Pros. If you're interested in working with Mike and/or Amy for test preparation, training, or consulting, feel free to get in touch through our contact page. We'd love to hear from you!