The Supreme Court's ruling outlawing race-conscious admissions seems, on its face, to be a blow against diversity in higher education. But how authentically diverse were selective schools in the first place? Amy and Mike invited college advisor and author Andy Lockwood to explore the meaning of real diversity in college admissions.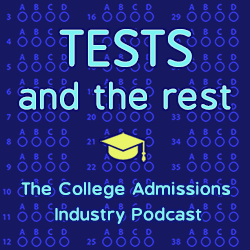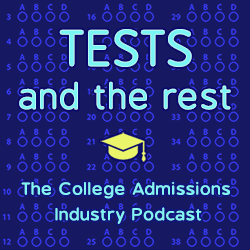 What are five things you will learn in this episode?
What is the rationale for promoting diversity on college campuses?
How effective have colleges been in bringing together diverse student bodies?
How will the Supreme Court decision on affirmative action impact diversity on college campuses?
What would real–as opposed to visual–diversity on campus look like?
What steps can schools take to promote real diversity?
MEET OUR GUEST
Andy Lockwood is a best selling author of four books, including How to Negotiate Your Crappy Financial Aid and Merit Aid Award and How to Get Into Your Dream College Without Lying, Bribing or Photoshopping, and an outspoken and controversial critic of runaway college costs and the institutions that perpetuate them. He focuses on identifying admissions and financial aid strategies for college bound teens and their families, including business owners, divorced parents, and student athletes. He received his BA from Wesleyan University–where he was on (not "played for") the basketball team–and his J.D. from St. John's Law School.
Find Andy at ceo@lockwoodcollegeprep.com, lockwoodcollegeprep.com, or call 516-882-5464
LINKS
20-1199 Students for Fair Admissions, Inc. v. President and Fellows of Harvard College (06/29/2023)
What the Supreme Court's ruling on affirmative action means for colleges
The Importance of Diversity and Inclusion in Higher Education
Race-conscious admissions is out. Here are my predictions for colleges in the post-SCOTUS landscape.
RELATED EPISODES
LEVELING THE PLAYING FIELD
WOULD ELIMINATING TESTS MAKE EDUCATION MORE EQUITABLE
SHAPING AN ADMISSIONS CLASS
ABOUT THIS PODCAST
Tests and the Rest is THE college admissions industry podcast. Explore all of our episodes on the show page.
ABOUT YOUR HOSTS
Mike Bergin is the president of Chariot Learning and founder of TestBright. Amy Seeley is the president of Seeley Test Pros. If you're interested in working with Mike and/or Amy for test preparation, training, or consulting, feel free to get in touch through our contact page. We'd love to hear from you!