The Advanced Placement exams represent some of the most challenging subject-specific standardized tests a high schooler might ever take. Amy and Mike believe that every test warrants smart, serious preparation, so we invited educator Tim Murphy to share valuable strategies, insights, and resources for getting ready for the AP Chemistry exam.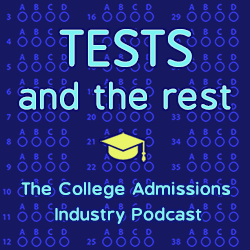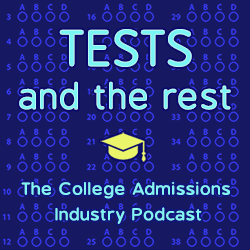 What are five things you will learn in this episode?
What is tested on the AP Chemistry exam?
How is the AP Chemistry test scored, and what is a good score?
What are the highest priority topics for this exam?
How should students prepare for the AP Chemistry exam?
What are the best prep materials for AP Chemistry?
MEET OUR GUEST
Tim Murphy is the owner of Capital Test Prep in Morristown, NJ, offering in person and virtual individual and small group tutoring. Tim attended Holy Cross for undergrad where he majored in chemistry and economics. He went on to Penn State for grad school to pursue a PhD in chemistry, but enjoyed teaching more than research so he switched over to the college of education to get his masters in curriculum and instruction. He has been doing test prep and teaching high school chemistry since 2009. After years of working for others, he hung his own shingle in 2015. He covers those tests with the capital letters, mainly SAT and ACT, and offers support for high school math and chemistry.
Find Tim at capitaltestprep.com.
LINKS
AP Chemistry – College Board
AP Chem Solutions
5 Steps to a 5: AP Chemistry 2023
Princeton Review AP Chemistry Premium Prep, 2023: 7 Practice Tests + Complete Content Review + Strategies & Techniques
RELATED EPISODES
COURSE SELECTION FOR HIGHLY SELECTIVE ADMISSIONS
THE FUTURE OF AP EXAMS
CHOOSING BETWEEN AP AND IB PROGRAMS
ABOUT THIS PODCAST
Tests and the Rest is THE college admissions industry podcast. Explore all of our episodes on the show page.
ABOUT YOUR HOSTS
Mike Bergin is the president of Chariot Learning and founder of TestBright. Amy Seeley is the president of Seeley Test Pros. If you're interested in working with Mike and/or Amy for test preparation, training, or consulting, feel free to get in touch through our contact page. We'd love to hear from you!