A powerful digital classroom designed specifically for remote, in-person or blended learning with ed tech developer Ayush Agarwal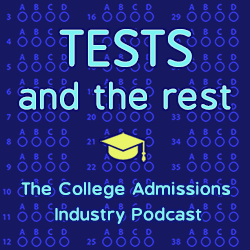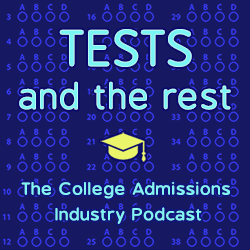 What are five things you will learn in this episode?
What is the story behind Pencil Spaces?
How does Pencil Spaces work?
Who currently uses Pencil Spaces?
What kinds of outcomes do users experience?
What should someone curious about Pencil Spaces know about it?
ABOUT PENCIL SPACES
Pencil Spaces is designed by education experts from Stanford and a team of world-class engineers from Google and Microsoft, so you can trust that it is a high-quality platform that is both reliable and effective. With Pencil Spaces, you can deliver engaging and interactive test preparation sessions that will help your students stay motivated and focused. The platform's Active Presence Design highlights real-time hand gestures, cursor movement, and whiteboard activity, which can enhance engagement and help your students stay engaged and involved in the learning process. Pencil Spaces offers a wide range of tools and features to support your teaching practices, including HD video calls, an integrated whiteboard, a question library, and an AI assistant that can help you grade assignments and manage student data.
One of the most unique features of Pencil Spaces is its ability to bring any application into the classroom environment with the click of a button. This means that you can seamlessly integrate other test preparation tools and resources into your Pencil Spaces classroom, making it a one-stop-shop for all of your teaching needs. This can save you valuable time and make your test preparation sessions more efficient and effective.
With Pencil Spaces, you can also take advantage of advanced analytics that provide insights into attendance, student attention, and more. This can help you identify areas where your students may need additional support or where your teaching practices could be improved. Additionally, Pencil Spaces offers unlimited saved work, auto-transcription, and recording features that make it easy to review past conversations and identify moments of brilliance.
Large centers like C2 Education and test prep companies in 200 countries are moving to Pencil Spaces. With its user-friendly interface, advanced features, and support for a wide range of tools and workflows, Pencil Spaces is a must-have tool for any test preparation company looking to enhance their teaching practices and reach students in new and innovative ways. Whether you are working with individual students or large groups, Pencil Spaces has something to offer everyone, and we are confident that you will see a significant improvement in your students' test scores and overall academic performance. So why wait? Try Pencil Spaces today and see the results for yourself!
To learn more, please visit pencilspaces.com or contact Ayush at ayush@pencilspaces.com.
ABOUT THIS PODCAST
Tests and the Rest is THE college admissions industry podcast. Explore all of our episodes on the show page.
ABOUT YOUR HOSTS
Mike Bergin is the president of Chariot Learning and founder of TestBright. Amy Seeley is the president of Seeley Test Pros. If you're interested in working with Mike and/or Amy for test preparation, training, or consulting, feel free to get in touch through our contact page. We'd love to hear from you!