Colleges and universities struggled with challenges to profitability and program diversity before COVID-19 arrived, and the global pandemic certainly didn't help matters! Amy and Mike invited higher education expert Daan Braveman to lay out the solutions inherent in innovative partnerships in higher education.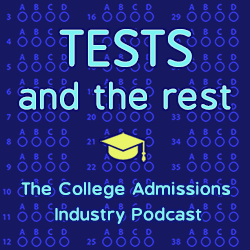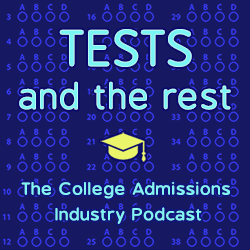 What are five things you will learn in this episode?
Why should colleges be looking for creative ways to work with other organizations?
Why should institutions of higher education be obsessed with providing value to students and communities?
In what ways can schools work together to serve students?
In what ways can schools and businesses work together?
How can alliances support the ultimate viability of some institutions?
MEET OUR GUEST
Daan Braveman, a Rochester native, graduated from the University of Rochester and obtained his law degree from the University of Pennsylvania. After serving as a law clerk to Justice Samuel J. Roberts of the Pennsylvania Supreme Court and then as an attorney for the Greater Upstate Law Project in Rochester, Braveman joined the faculty of the Syracuse University College of Law where he served as Dean from 1994-2002. During his tenure, he taught courses and published on civil procedure, civil rights, constitutional law, federal courts, legal education, and federal Indian law.
In 2005, he was inaugurated as the ninth president of Nazareth College, and served in that position until June, 2020. Braveman is the past Chair of the New American Colleges and Universities, a national consortium of colleges and universities. He also served on the Board of the New York Pennsylvania Campus Compact, a consortium of over 100 schools committed to community engagement. Locally, he is Co-Chair of the Steering Committee for the Rochester Monroe Anti-Poverty Initiative, and serves on the Boards of the Farash Foundation, WXXI, Golisano Children's Hospital and Discovery Charter School.
Recently, he assumed his current position as Senior Higher Education Counsel at the law firm of Harter Secrest & Emery.
Daan can be reached at dbraveman@hselaw.com.
LINKS
At the intersection of crisis and opportunity: strategic alliances
RELATED EPISODES
THE ULTIMATE COLLEGE STRESS TEST
THE IMPACT OF NACAC ADMISSIONS CHANGES
YOU CAN'T HANDLE THE TRUTH: SECRETS OF COLLEGE ADMISSIONS
ABOUT THIS PODCAST
Tests and the Rest is THE college admissions industry podcast. Explore all of our episodes on the show page.